Kreston firms meet in Stuttgart for annual tax conference.
October 9, 2018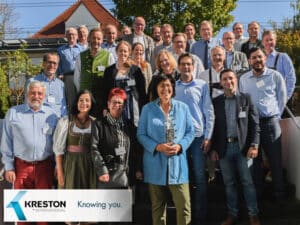 Stuttgart in Germany was the location for Kreston's 2018 German speaking tax conference which took place last week.
Hosted by Kreston Bansbach, 30 tax specialists from Kreston firms in Germany, Switzerland and Austria were in attendance.
The economies of the German speaking areas of these three countries are closely aligned and Kreston members in the region continue to work together to mutual advantage.
The agenda focused on the latest developments in tax when doing business and when looking to move or cross border between the three countries.
Dagmar Brösztl-Reinsch, Managing Partner of Kreston Bansbach and Kreston European Regional Secretary commented:
"Our German speaking conferences continue to go from strength to strength and the rising attendance year on year highlights the importance to our members of understanding the tax implications in our neighbouring countries and to further developing their business relationships".
As part of their social programme, delegates enjoyed a visit to Stuttgarter Bierfest, the equivalent of the famous beer festival Octoberfest in Munich.