Kreston International supports the United Nations Sustainable Development Goals
July 7, 2017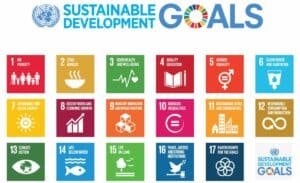 In 2016, the 17 Sustainable Development Goals (SDGs) adopted by the world leaders came into force.
The goals call for action by all countries, poor, rich and middle-income to promote prosperity while protecting the planet. They recognise that ending poverty must go hand-in-hand with strategies that build economic growth and addresses a range of social needs including education, health, social protection, and job opportunities, while tackling climate change and environmental protection.
The goals align with the Kreston networks own mission within its global brand platform of "helping to secure long-term business sustainability and the comfort and happiness of future generations".
The Kreston International Office has selected 4 of the goals on which to focus its efforts. Kreston member firms around the world are also encouraged to join this initiative and may select the goals that are most appropriate to suit their location and circumstances.

Jon Lisby, Kreston's CEO said:
" The goals are challenging and the timescale for achievement is short – but if everyone can make a commitment to take some action, however small, which makes an advance towards the overall objective of promoting prosperity, we may achieve significant progress in making our world a better place for all".