2 movies to challenge our thinking
September 10, 2020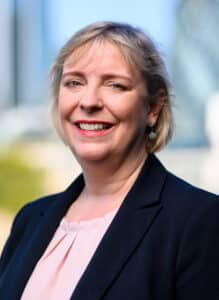 By Liza Robbins.
One of your clients, a family-owned hotel group, is preparing for an IPO.
You're thrilled at the opportunity (and thrilled that the IPO might finally end an internal war amongst the hotel owners regarding its future)…
But then you discover that the hotel's FD is pursuing an aggressive tax relief claim championed by a separate specialist tax firm.
At the same time, they're undertaking their first international hotel development…
And just to complicate matters even further, one of your staff members posts an image on social media which, inadvertently, tips off the media that the hotel is preparing to list.
How would you handle these situations – navigating the conflicts within a family-owned company, and the difficult transition to become a listed entity?
How would you manage your staff member who by mistake breached confidentiality, and help your clients deal with expert tax advice you believe is wrong?
These are just some of the questions posed by Without Question, an outstanding video created by the Institute of Chartered Accountants in England and Wales (ICAEW) to train accounting partners and staff, and available to Kreston members at no charge.
A second video, False Assurance, deals with an audit team which failed to identify and investigate key problems at a tech company whose CEO, it is ultimately revealed, was corrupt.
Both videos are filmed as dramas, with well-known actors – making them particularly engaging. And they are both subtitled or dubbed in over 20 languages, so they are widely accessible.
Showing these films to your team is a wonderful way to develop their soft skills, and launch a discussion – without pressure – about issues such as risk management, professional scepticism, effective audit leadership, supervision and more.
You could do this in a workshop environment, or ask your audit partners and team to watch it independently and hold an informal discussion later.
But I also encourage you to show the movies to your entire workforce, not just to those in audit.
That's what we did here at Kreston HQ recently.
Obviously, none of us are auditors other than Andrew Collier, our Director of Quality and Professional Standards. Yet we all work day in, day out with accountants…
We know a thing or two about how your world works!
And yet, it was still an illuminating experience.
"It helped me understand the level of responsibility accountants have," Hana Ball, our Content Marketing Manager, said afterwards – reflecting the high stakes for the companies and individuals in both movies.
And Xinxin Cusack-Huang from Member Services added, "This opened a huge door… It really increased my respect for accountants and auditors… Not only the huge amount of work they do, but the project management and the need to understand what's going on in the companies they audit, finding evidence and piecing it together."
This is important for several reasons…
The movies helped give our team an insight into the stakeholders they work with – both their mentality and the pressures they are under. This will inevitably help them do their jobs better.
In addition, you've probably heard me mention before just how important it is for every member of staff in your firm to feel a strong sense of purpose at work.
When people understand why they're being asked to do their job… and can see the greater meaning in their work and how they're contributing to something significant… It's enormously motivating.
These training videos do exactly that, helping to shed light on how accountants' work – and by extension, the work of everyone supporting them – is essential for our economy, and indeed civil society, to run smoothly.
"It doesn't change what we do, but the films made it more understandable," says Katarzyna Grabarczyk, Member Services Manager. "It puts it in context."
Xinxin Cusack-Huang added that one of the tasks handled by Kreston HQ is to conduct independence checks when Kreston firms take on new work. Conflict-of-interest was a key theme in False Assurance.
"By watching the film, I understood just how bad the damage could be if the independence check wasn't carried out well," she says. "It really brought it home just how serious the consequences could be, or if firms fail to request that such a check should be performed."
And I was pleased to hear that everyone who watched these videos came away with new enthusiasm for creating clear, efficient systems and processes – always a top priority for me!
I'm absolutely certain that these training videos can be similarly thought-provoking and insightful for your own team – both in audit and beyond.
Getting hold of them couldn't be easier.
You can find all the details on Page 8 of our training brochure – just click here to view it right now. And email admin@kreston.com to request access to the films.