4 ways to strengthen yourself and your firm during COVID-19
April 14, 2020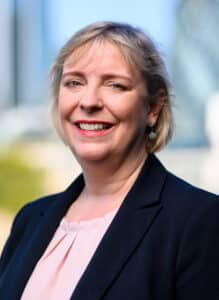 By Liza Robbins.
It was 1665, and the Great Plague of London was in full force.

Isaac Newton, then a 23-year-old student at Cambridge University, escaped to his family farm, to relative safety.

The isolated environment allowed him to continue studying and experimenting in peace and quiet…

By the time he emerged from his "lockdown" or quarantine, he had invented early calculus, and made significant progress understanding both the laws of optics and gravity.

In fact, this period of his life was so productive, it later became known as his annus mirabilis – his "year of wonders".

Fast forward 335 years…

…And I have to wonder whether there are opportunities for us, too, to follow Newton's example, and emerge from our year of horrors with some 'wins' under our belt.

I'm not suggesting we're going to discover new laws of physics, or even invent a new way of doing business…

And of course, it goes without saying that for many people and businesses, simply surviving this crisis is the only win that is necessary.

But where possible, surely we can use some of this time productively, to strengthen ourselves and our firms long-term.

There are endless ways in which this can be done – I will leave it to you to find the one that suits you…

…But in the meanwhile, here are my 4 suggestions:
Take a course. Since most of us are working from home, we are saving enormous amounts of time on our commute to work.

Use that time to enrich your knowledge and give yourself new skills, by taking a course.

Earlier this year, the Kreston team published our training brochure for 2020, detailing all the webinars, online courses and films we're going to be releasing this year, options for bespoke training, and more. And it's updated every month!

You – and members of your team – can use them for self-study, or as part of group Continuing Professional Development activities. Many of the resources are free-of-charge.
You can also access many online courses delivered by partners such as AICPA and CPA.com, at a special discounted rate we have negotiated for you.

Email me for a copy of the brochure. 

Or how about using this time to take a course in a completely different area – for example, completing one of Google's fantastic courses in digital marketing, public speaking, communication, negotiation, time management and many other topics?

These can give you valuable skills to advance your career and broaden your opportunities – explore Google's courses here.
Network with other Kreston firms. Another way to use that time you're saving on commuting each day?

Call a colleague in another Kreston firm somewhere else in the world, and strengthen your connection.

The closer we are, the better we know each other, the more we talk to each other, the stronger we will be as a network…

The better you will be able to serve your clients…

And the more business opportunities you will uncover for your firm.

It's somewhat ironic, but being stuck at home is the perfect time to network. So consider making those calls….


Record webinars for your clients. This is also the perfect time to deliver extra value for your clients. Just like you're using this time to learn more skills, so are they!

So why shouldn't they learn from you?

Record some webinars or videos for them around financial concepts, financial management, tell them about the biggest mistakes you see companies making again and again, or even give them some education around personal finance.

By offering them free, useful content, you establish yourself as a leader and show them that you care, in good times – and in bad.

And who knows what business opportunities may emerge as a result?


Innovate! As long as we're working from home, our normal processes and habits will be disrupted. It's the perfect time to look at the way you usually work and consider whether there is any way to optimise it.

For example, now that you've become used to conducting meetings over Microsoft Teams or Zoom, are there any improvements you can make to the way your meetings normally run?

Now that you've been working at home for a while, are there any new initiatives you can take to keep your team connected?

Or is there anything you've learned during this time, that could translate into a better service for your clients?

Change is being forced on us right now, but that's a chance to look at everything we do with new eyes and an open mind. 

We're already adapting enormously, so why not take this opportunity to implement other changes you may have been considering for a while… Or to challenge clunky ways of working, which may have become ingrained?

As Newton discovered, there is opportunity in isolation. Let's seize it.