6 tips to help you find your firm's true purpose
February 5, 2020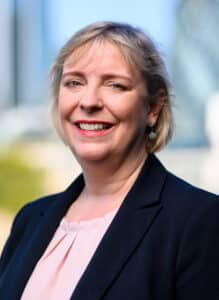 By Liza Robbins.
Two Kreston firms…

At opposite ends of the European continent…

Both looking to uncover * why * they exist….

Both aiming to inject a deep sense of purpose into what they do.
Over the past two weeks, I've been telling you their stories.

Bishop Fleming concluded that its ambition was to become "the most rewarding accounting firm in the UK for our clients, our people and our communities." (Read more here.)

Meanwhile, Exco Poland decided to build a strong Corporate Social Responsibility (CSR) programme, working on environmental matters, sports and wellness, family, and community solidarity. (Read more here.)
As you can see, they came up with different answers.
But speaking to the people involved, I couldn't help but notice that they went through similar journeys to get there!

There were several steps they both took, which ensured this was not an exercise in navel-gazing…

…but a practical initiative which truly revolutionised their firms.
So if you, too, want to give your firm a stronger sense of purpose, here are the top 6 lessons to learn from their experience:
1. Involve your staff.
In both cases, the initiative and initial direction came from the top.

But both firms included their entire staff in the process, including consulting them on the values that were important to them, and ensuring that the final vision statements were well-understood and accepted.

"We didn't want to dilute the statement of our values by doing it by committee, so we provided a clear direction," says Andrew Sandiford of Bishop Fleming.
"But we wanted to road-test what we came up with and take feedback on board."

"We needed to make sure everyone agreed on the direction we were taking and had a genuine interest in what we were doing – or it just wouldn't happen," adds Laurent Le Pajolec of Exco Poland.

Bottom line: If you want your vision to be implemented, your staff must embrace it. When they are involved in formulating it, it becomes their vision, too.

2. Values are not enough – you need actions.

The final documents produced by Bishop Fleming and Exco Poland included specific measures necessary to support the values they came up with.

"There's a big trend of having values which no one respects," says Laurent. "We keep our word, so for each value, we developed a plan of action.

"This allowed us to start the process quickly and to prioritise what to do first."

They even appointed a staff member responsible for implementing their CSR programme.

Bottom line: To embed your values in your firm, you need a plan right from the start. Simply declaring that "these are our values" won't change a thing.
3. Consider getting outside input.
Bishop Fleming found that their purpose statement wasn't easily understood by staff, so they brought in an external consultancy to help find the right words.
"Don't expect a consultancy to decide who you are, but they can help you articulate it," says Andrew.

While Exco Poland handled the process by themselves, they found inspiration for at least one of their sports initiatives from Exco France.

Bottom line: Uncovering your "why" is not simple, but others have been there before you, including other Kreston firms. The right external consultants can also help facilitate the discussion. Consider using their support.
4. Don't rush it.
Both Bishop Fleming and Exco Poland took over six months to complete this process.There were lots of steps, including conducting research, holding workshops, testing whether their vision was widely understood, formulating a plan of action, and so on."I didn't anticipate how long it would take, but it meant a better result," says Andrew. Bottom line: This is not the kind of exercise you can do meaningfully in just a session or two. If you want your * why * to transform your firm, be thorough!
5. Communicate your values to your clients.
Exco Poland is working on a formal comms plan to tell clients and new employees about their CSR programme.

"In many cases, winning work depends on clients seeing we are a responsible company," says Laurent.

Meanwhile, Bishop Fleming talks about its values to clients at every opportunity.

"This is a 'people business', and having a clearly understood set of values gives them an indication of the kind of people we are," Andrew told me.

Bottom line: Be diligent about communicating what you stand for, because this can revolutionise your lead-generation and client relationships.

6. The time to do this is now!
When I asked both leaders what they would have done differently, they were unanimous: They would have started earlier!

"Younger staff want to work for companies which have great values and act on them, and the companies we want for clients want the same thing," says Laurent. "The big mistake was to wait so long to do this…"
Andrew's advice for other Kreston firms is simple: "Just get on and do it."

I encourage you to take them at their word!