7 ways to recognise your remote staff
September 17, 2020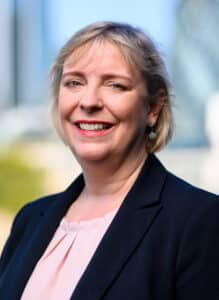 By Liza Robbins.
September is the month when Kreston Partnership in Brazil normally looks at each staff member's work and productivity over the previous year…

…And decides on bonuses.

"This year it's very difficult to increase anyone's salary," says co-founder Cesar Ramos. "Even though we haven't lost any clients, we can't increase our fees either."

So how can they show staff that they appreciate them, and reward their efforts?

It's a dilemma that they have in common with many other firms – both those whose employees are largely still working remotely (as is the case with Kreston Partnership) and those where staff have started to return to the office.

Just because times are tough all round, you can't assume employees will simply be grateful to have jobs.

Despite the circumstances, people still expect acknowledgement and opportunities at work.

And from your firm's point of view, it's more important than ever to provide that for them, because when staff are working remotely or under stress, it is easier for them to become detached and disaffected…

…And there's no way that's good for business.

That's why I spoke both to Cesar and to Martin Hommersom, partner at Van Herwijnen Kreston in Holland, to find out what new benefits they were offering.

I discovered that on the whole, they were making gestures to their entire body of staff rather than to individuals or specific teams, but of course both are legitimate.

The following is a combination of some of their best practice, and some of my own ideas….
Give employees an allowance for working at home. You may not be able to give them a proper raise, but you can help staff cover work-related costs they incur whilst working remotely.

That's what both Kreston Partnership and Van Herwijnen Kreston are doing.
"It's a small amount each day, but they're not drinking coffee in the office – so we give them that money to buy their coffee at home instead," says Martin.

Kreston Partnership is going further, covering Internet use and even some food bills.

"It's not a salary – it's a bonus to help them work efficiently in their own environment," says Cesar.

I think this is a good way of showing staff that you do not take their work for granted. And when deciding on bonuses for staff, it makes sense to consider both what they might like and what might help your firm.

After all, this is an investment on your part, towards your firm's future.

On that note….
…Give employees perks to improve their workspace at home. Consider investing in staff's home workspaces directly. Do they need new desks? Office chairs? A new laptop case?

Kreston Partnership actually offers employees both the cash and help adapting their space at home for work use.
And Van Herwijnen Kreston has sent employees flowers and balloons directly to their homes. Wouldn't you work better with that kind of thoughtful gift on your desk?
Give staff who are working remotely rewards that help them keep their home environment running smoothly.

For example, just like you pay for a cleaner to clean your office space, you might pay for a cleaning service for their home once in a while…

…Or rather than taking staff out to a meal, have a meal delivered to them at home.

They might even appreciate some yoga or exercise equipment to enhance their mental wellbeing!


Recognise individuals through company channels. If a staff member has done good work, acknowledge them publicly.

You may not have in-person staff meetings at the moment, but hopefully your team is still meeting online… So give individual shout-outs.

You can also mention accomplishments on your internal emails and communication channels (like MS Teams, WhatsApp or Slack), and leave appreciative comments on your staff's LinkedIn profiles.


Give staff new opportunities for professional development. Even when you can't give staff members more money or a promotion, you can help them develop their knowledge and skills, preparing them to advance their careers further down the line. They don't want to feel like they're standing still!

This may be the chance of a different role, the opportunity to take part in a mentorship programme or selecting them for additional training.

I'll be expanding on this next week, so watch out for that email!


Where possible, take teams out together. This one very much depends on your local social distancing regulations… If you're allowed to, why not teams out for a lunch or dinner – or another celebratory event?

Martin Hommersom's firm recently hosted groups of up to 15 employees in a local bookstore. Not only could they enjoy time together, they each got to choose a book which the firm paid for.

"It was great to motivate people," he says. "And it was also good for the local bookstore…"


Ask employees what perks they want. Not sure what your employees might like as a reward or benefit? Ask them directly. You'll probably be surprised at what they come up with… And you'll get them something they really appreciate.
Finally, don't be afraid to be playful…

I loved Martin's description of the package they sent employees this summer…

"It included a little deck chair, binoculars – and a few lines about the binoculars, and how hopefully we call look forward to a future without COVID-19."

Amen to that!