A big lesson from a small country
November 20, 2020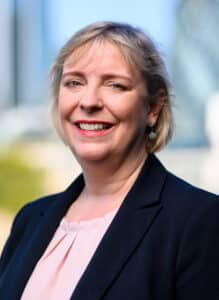 By Liza Robbins.
I follow all of Kreston's firms on social media, particularly on LinkedIn.

And recently, I noticed a marked rise in activity from Kreston Costa Rica.

I was intrigued. What led to this sudden marketing explosion?

And how is this firm – in one of Central America's smallest countries, with a population of under 5 million – faring in the age of Coronavirus?

I was particularly interested because I attended a conference for our Latin American firms last year, in Colombia.

At the time, the firms told me they understood that Latin America was not always perceived as the most business- or investment-friendly.

But I was very taken with how eager they all were to bring their operations up to international standards and allow other Kreston firms to tap into the enormous potential in the area.

That was the story I heard when I caught up with Juan Carlos Molina, founder of Kreston Costa Rica, too.

The background to his firm is unusual.

There have been two previous firms in Costa Rica to use the Kreston name.  Both lost their membership because they did not meet our expectations for a timely response to other firms and to Kreston International.

Juan Carlos had previously worked for one of those firms. And he had maintained his close relationship to other Kreston colleagues throughout Latin America.

When he set up alone in 2018, it made sense for him to do so under the Kreston umbrella.

In fact, he describes the relationship between the Latin American firms as a "fraternity", all working together closely and instrumental to each other's businesses.

Breaking into the local market has not been easy.

"We are a small country, and there are five big firms here which dominate everything," he told me. "People here don't know Kreston well. But I believe in the name and brand.

"Being able to tell clients that Kreston is the 13th largest network in the world, with a presence in over 100 countries, is very powerful. Part of my mission is to make that name better known locally."

Meanwhile, he's growing his firm in one of the fastest ways – through collaboration.

Juan Carlos is actually a lawyer by trade. But he has formed a strong consortium with an audit firm and an accounting firm and is currently finalising the terms of a formal merger. Together, they make a team of 20.

"It's hard to grow organically in this market, so this is the best way to improve our position and broaden the services we offer," he told me sensibly. "I chose firms with excellent technical ability and good experience. They're nice people to work with too! With time we can become a one-stop firm."

COVID, as I said, has made things much more difficult. Costa Rica's borders have been shut for close to a year. Unemployment is close to 25%.

The firm hasn't lost any clients, but they did reduce their rates to retain their existing client base, which is made up heavily of corporates. The hope is that when things improve, their clients will still be with them – and ready to pay full rates again.

There are some shoots of hope. Juan Carlos's team is partially back in the office. And he sees enormous opportunities in his country and region.

"Other than the past year, Costa Rica has thriving tourism and hospitality industries – including both hotels and restaurants. And there are lots of opportunities in the medical devices industry.

"There are many international medical device companies that already have plants here and plenty of firms looking at this market, particularly from India and China.

"This is a very well-located country if you need a central American base," Juan Carlos added. "It's just a few hours from Panama and Nicaragua, with Mexico and America within easy reach as well."

He's not waiting.

Juan Carlos has completely embraced Kreston International's more commercial agenda and is working hard to professionalise the firm.

The social media activity I noticed is part of a wider marketing drive. Kreston Costa Rica has hired a social media expert to grow their profile online.

The strategy is to explain technical issues to clients without any confusing jargon, but in a way which is understandable to them. Kreston should stay top-of-mind with prospective clients.

They are also networking heavily with professional associations, to generate more referrals.

And of course, Juan Carlos continues to foster a close relationship with his Kreston colleagues across the region, so they can refer business to each other.

His hope is that as the region – and the world – emerges from the current economic turmoil, corporations and prospective clients from further afield will see the potential in Costa Rica.

I find his energy and determination to grow the firm enormously inspiring.

Very often, we look towards the firms in our largest countries for examples of good practice. But as Juan Carlos shows, there is much for us to learn from the firms in our smallest countries, too.