---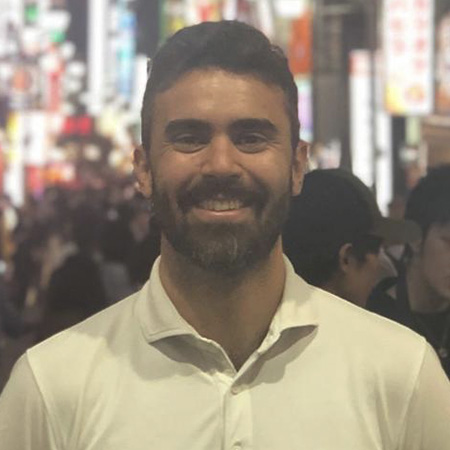 Javier García Sabaté Payró
Auditor, Kreston FLS, Mexico
Javier is an audit manager at Kreston FLS in Mexico City.  He graduated from Universidad Iberoamericana and holds a Master's degree in Business Administration from Shanghai and has studied at Loyola University in Chicago. He has experience in auditing and consulting, both in Mexico and the United States, where he worked for over six years.
---
AI in Mexico: The impact of AI on business operations and services
June 13, 2023
The use of AI in Mexico is experiencing rapid growth in adoption, which has been further accelerated by the COVID-19 pandemic. Among these technologies, Artificial Intelligence (AI) has emerged as a disruptive force, transforming the way businesses operate and deliver services. Read the full article written by Kreston FLS audit expert, Javier García Sabaté Payró, and featured in Veritas here (Spanish) or the summary below.
Opportunities for entrepreneurs and advisors
According to a study conducted by IBM, the current adoption of AI in Mexican companies stands at 35%, with an additional 44% already incorporating AI into their existing applications and processes. This indicates a growing recognition of the potential benefits that AI can bring to entrepreneurs and business advisors. By embracing AI, businesses can take advantage of an already thriving industry to save costs on the bottom line. Examples below;
The Mexican Society of Artificial Intelligence projects that the AI market in Mexico will reach 1.2 billion pesos by 2025, indicating substantial growth and opportunities in the AI sector.
Mexico boasts a thriving startup ecosystem, with more than 5,000 startups operating across various industries such as Fin-tech, Health-tech, and Ed-tech. This dynamic landscape showcases the country's entrepreneurial spirit and diverse range of innovative ventures.
Mexico City serves as the primary technological hub in the country, housing over 900 new companies and a burgeoning number of technology firms. Additionally, notable technology hubs like Guadalajara, Monterrey, and Tijuana contribute to Mexico's growing reputation as a hub for technological advancements.
AI Applications for Business Advisors and Entrepreneurs
AI offers a wide range of valuable applications, one such application is data analysis. With AI, large volumes of financial, accounting, and contractual data can be analysed within seconds. This enables the identification of patterns and trends that would be difficult to detect manually, leading to more informed decision-making and targeted recommendations for clients. Here is a brief summary of just some of the areas AI could support businesses in Mexico;
– Process Automation:
The most basic function of AI facilitates the automation of manual and repetitive tasks such as data entry and account reconciliation. This not only saves valuable time and minimises errors but also allows accountants, advisors, and entrepreneurs to redirect their focus towards strategic and high-value tasks specific to each business. By automating mundane processes, AI streamlines operations, enhances efficiency, and maximises productivity.
– Streamlining data analysis
By leveraging AI, large volumes of data, including financial, accounting, and contractual information, can be analysed within seconds. This capability enables the identification of intricate patterns and trends that would be arduous to detect manually, potentially taking years to analyse. The ability to swiftly analyse data empowers businesses to make more informed choices and provide precise, targeted decisions, based on real-time data.
– Risk analysis and management
With advanced algorithms, AI can identify potential risks and evaluate their likelihood of occurrence. Moreover, by analysing vast amounts of data from diverse sources such as financial reports, market trends, legal references, and customer behaviour, analysts and entrepreneurs can concentrate their efforts on specific areas of interest. This focused approach enhances risk management practices, allowing for a comprehensive understanding of possible risks and paving the way for better outcomes.
Through AI-driven data analysis, process automation, risk analysis, electronic invoice analysis, and identification of risks, businesses can harness the transformative power of AI. By embracing these applications, organisations gain valuable insights, optimise operations, and make informed decisions that drive success in an increasingly data-driven and competitive business landscape.
– Enhancing compliance and efficiency
AI is proving to be a valuable tool for compliance and efficiency in Mexico. For instance, AI-powered tools that facilitate the download and analysis of electronic invoices have revolutionised the process. These tools can swiftly analyse complete years' worth of invoice information within minutes. This capability assists advisors and entrepreneurs in accurately responding to authorities' requirements, avoiding the need for deadline extensions and mitigating potential costs for both companies and authorities.
The Future of AI in Mexico: Job opportunities and technological hubs
The future of AI in Mexico looks promising, with a wealth of job opportunities emerging in the fields of data science, machine learning, and software development. According to the World Economic Forum, AI is expected to generate 900,000 new jobs in Mexico by 2025. Technological hubs such as Mexico City, Guadalajara, Monterrey, and Tijuana are witnessing a surge in startups and technology firms, further propelling the AI revolution in the country.
Embracing AI for future success
In conclusion, AI is revolutionising business operations and services in Mexico. Entrepreneurs and business advisors have a unique opportunity to leverage AI's capabilities to streamline processes, make more informed decisions, and drive growth. By embracing AI early on, businesses in Mexico can gain a significant competitive advantage and pave the way for future success. With the rapid advancement of AI, it is crucial for authorities, entrepreneurs, and business advisors in Mexico to stay informed and delve deeper into this transformative technology. By doing so, they can position themselves at the forefront of the AI revolution and seize the numerous opportunities it presents for business growth and innovation in Mexico.
If you want to discuss using AI to improve business processes for your business in Mexico, please get in touch.