---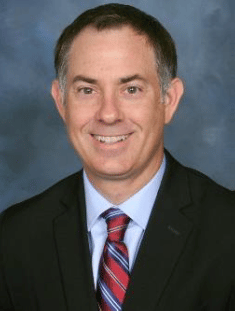 Daniel Johnson
Managing Director, CBIZ, USA
Dan serves as the primary point of contact for any information or assistance concerning CBIZ & MHM and facilitates new clients' transition to our firm. Dan works with many of the firm's largest clients throughout the US and internationally. He has extensive experience in all aspects of audit, review, transaction due diligence, and benefit plan services. Dan spent the first 10 years of his career with Arthur Andersen in Chicago and Tampa. In total, he has almost 30 years of experience in public accounting."
---
Are AI and data analytics changing the role of the accountant to data scientist?
December 20, 2022
This November, OpenAI released a powerful new AI chatbot, taking the internet by storm.
ChatGPT has inspired awe and excitement with its impressively fluent responses to a wide variety of prompts, from creating a haiku to producing a plausible academic essay.
Its limitations are still clear, however, with Stack Overflow recently announcing its decision to temporarily ban ChatGPT-generated text from the platform.
"The primary problem is that while the answers which ChatGPT produces have a high rate of being incorrect, they typically look like they might be good and the answers are very easy to produce," a moderator for the programming Q&A website explained.
Like many recent developments in the field, this demonstrates that while the potential of such tools is impressive, they're still no replacement for human thought and expertise.
Within accountancy and audit practice, the role of AI and big data has been a hot topic for several years now, and more tasks within the sector are already being automated using cutting-edge technologies.
This has given rise to a key question about the future of the profession: as data becomes ever more important, is the role of an accountant changing to that of a data scientist?
Data science in accounting and audit
Automation in accounting and audit firms has gradually been reducing the amount of manual work required for repetitive, process-driven tasks. Compliance and bookkeeping work has been increasingly automated, while more strategic and advisory work tends to benefit from a human touch.
As the capabilities of AI expand, it's likely that more of those routine tasks will be carried out by software – so the role of humans will increasingly be about analysing the outputs of machines, understanding patterns in the data, and communicating those patterns in a way that's valuable to their clients. All of these skills point towards an increased role of data analytics in accounting.
In 2018, the ICAEW predicted that the roles of accountants and data scientists would start to blur over the next five to ten years. And certainly, the tools and techniques of data science are being applied by accountants to their work.
In audit, for example, AI and data analysis practices are being used to organise large data sets, as well as identifying anomalies and outliers in financial data. This can help to highlight potential errors or fraud for further investigation.
Dan Johnson, managing director of CBIZ MHM, says in-house accountants are also increasingly using analytics "to review and understand everything from pricing trends to inventory management".
"For example, the CBIZ MHM internal accounting teams are using analytics to provide engagement teams with granular information on individual clients," he says. "With enhanced metrics at their fingertips, professional teams now spend less time on engagement management and more time solving complex client challenges."
According to the London School of Business & Finance, data science in accounting can be applied in the following ways:
Descriptive analytics: the process of looking at current and historical data to identify trends and relationships. This can be used to collect, categorise and classify large amounts of information to create accurate reports.
Diagnostic analytics: the next step after descriptive analysis, this is used to monitor any changes in data, determining the causes of the trends identified. This should allow accountants to better evaluate their clients' future performance by understanding past results.
Predictive analytics: looking at potential future outcomes. Using this type of analysis, accountants can advise their clients on how best to prepare.
Prescriptive analytics: this type of analysis focuses on 'what should happen' rather than predicting what might happen. From there, accountants can advise their clients on actions they can take to meet the objective they have in mind.
But there's a challenge for the industry to manage: as the field of data science becomes more popular among those early in their careers, we're seeing fewer graduates trained in traditional accounting skills.
Johnson notes that many of the top universities in the US are now offering data analytics as a major, attracting highly-qualified students – including those who might previously have elected an accounting major.
"Accounting firms are now hiring data scientists, but are often having to train these new hires in basic accounting," he says. "Additionally, because data analytics can be used in many fields outside public accounting, some graduates are staying away from public accounting, thus exacerbating the challenge of attracting and retaining talent."
The wider role of accountants
It's easy to overplay the abilities of AI, and many still have reservations about its ability to take on the other aspects of an accountant's role.
There's still a need for human oversight on compliance work, for instance, and for experts to ensure the results produced with the software are correct.
Many of the firms using AI favour 'white box' models – which provide transparency about how they come to their conclusions – to 'black box' ones that offer no record of their processes. White box AI offers a clear audit trail, allowing experts to use its results while being able to properly evidence their workings.
Then there are the softer skills of working with clients, understanding their circumstances and communicating on a personal level. Over the years, accountants have built up a lot of experience in explaining complex financial information to their clients in a clear way – this is not a skill to be underestimated.
It's likely that the future role of the accountant will encompass data science skills and technological expertise. But whether that role transforms completely remains to be seen.
Get in touch to talk about how technology is changing accounting and audit.