---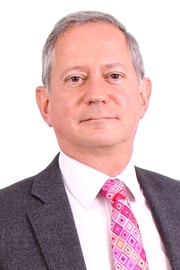 Ian Miles
Partner, James Cowper Kreston, Global Mobility Lead, Kreston Global
https://www.jamescowperkreston.co.uk/
Ian has been a partner at James Cowper Kreston since 2008, with a diverse portfolio of high-net-worth clients. Before he joined James Cowper Kreston, Ian began his career in a Big 6 firm, where he was a National Client Service Director, chairing the Estate Planning Group.
Ian is the global mobility lead for the UK for Kreston Global.
---
Moving To Expatland: The Journey To London
June 28, 2022
Plan Your Tax & Understand The Culture
Ian Miles from James Cowper Kreston, a member of Kreston Global accounting network joins our Founder John Marcarian as he shares his insights about 𝑼𝑲 𝒕𝒂𝒙 and helpful hints about the 𝑱𝒐𝒖𝒓𝒏𝒆𝒚 𝒕𝒐 𝑳𝒐𝒏𝒅𝒐𝒏.
The Perks and Pitfalls of Moving to London
Our pilot episode talks about moving to one of the most dynamic, diverse and liberal societies in the World. Get an overview of the tax considerations in moving to London as well as the common pitfalls that Ian shares based on his experience and the many ways Expatland Global Network can be supportive in your move.
✔️Pre-arrival and departure brief
✔️Estate planning
✔️Embracing the culture
𝘠𝘰𝘶 𝘤𝘢𝘯 𝘭𝘪𝘴𝘵𝘦𝘯 𝘵𝘰 𝘢 𝘱𝘰𝘥𝘤𝘢𝘴𝘵 𝘰𝘯: