---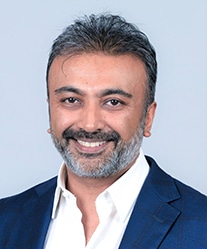 Kamal Thakkar
Partner, Kreston Stanley Williamson, Sydney Australia
Kamal leads the Audit & Assurance and Transaction Advisory Services at Kreston Stanley Williamson and the Kreston Global Regional Audit Director for Asia Pacific. Kamal is an experienced audit, assurance, and business advisory professional who has been in the accounting industry for 20 years. He has serviced a wide range of clients and industries both locally and internationally.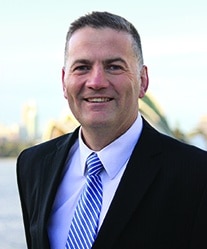 Michael Goodrick
Managing Partner, Kreston Stanley Williamson, Sydney Australia
Michael is the managing partner of Kreston Stanley Williamson and has been in the Tax and Accounting industry since 1983. He oversees the running of the firm and manages larger clients in areas such as structuring, tax compliance and planning, commercial issues, succession, and other exits from business, and general business strategy.
---
Investing in Australia
April 17, 2023
A highly skilled workforce and preferential regional trade agreements managed with robust tax planning are still make investing in Australia appealing, even with supply chain issues and inflation challenges.
Thriving sectors such as renewable energy, infrastructure, and real estate and sustainable investing, infrastructure, health care, and real estate are expected to shape the Australian investment landscape, providing potential opportunities. To shed light on these trends and insights, we spoke to Michael Goodrick, managing partner, and Kamal Thakkar, partner at Kreston Stanley Williamson in Sydney.
Asia Pacific investment trends
In recent research on global investors, India and China were highlighted as the countries with entrepreneurs who were most likely to expand. Does the data ring true for you in your international client profile?
Michael: Our client base has not had much exposure to the Indian market. Larger corporates still have a large presence in India with outsourced offshore customer service, administration and finance centres prevalent, but the SME market in our client base does not trade as much with India as other countries around the world. However, there are signs of this changing with increased trading and business ties with India in recent times.
China is still a very important trading partner with Australia and other Asian countries. They provide a lot of products as a supplier to our commercial and manufacturing businesses. China as an export destination has, due to some cross-border and relationship issues, not been as strong a trading partner to a number of countries in the Asia Pacific area as it once was. I am sure these issues will subside and the demand from China for goods and resources from the Asia Pacific region will increase again.
Australia inward investment
Kamal: With a highly skilled workforce and supportive government, the renewable energy, infrastructure and real estate sectors continue to see significant investment. Australia has been increasing its footprint in trade and other ties with its Asia Pacific neighbours, whilst maintaining its strong ties with the US and UK – these alliances are seeing a greater number of businesses willing to do business in Australia given its skilled workforce and drive for innovation. An area that will compel such inward investments will be the relatively higher tax rates compared to other jurisdictions – careful consideration is therefore needed in terms of the business investment structures and related tax planning.
How has the economy changed in the last 12 months?
Kamal: Like the rest of the world, the Australian economy has undergone significant changes in the past 12 months as it recovers from the impacts of the pandemic and associated lockdowns. The challenges posed by COVID-19 still persist, with continued disruptions in the supply chain and business closures. However, despite all of this Australia has demonstrated resilience and economic recovery in recent months.
Some of this resilience is likely to be from the continued strength of Australia's mining sector which then provides a peripheral effect on business in related industries. Having said this, recent times have seen significant interest rate rises in a relatively short period of time to tackle inflation. Whilst its most likely warranted, the lack of foresight shown by the Reserve Bank of Australia has caused uncertainty in the economy, the effects of which are likely to still ripple through over the short to mid-term. This is demonstrated by the consistently weak consumer sentiment in the same period.
Australia sector growth
Michael: The mining and technology industries in Australia continue to do well, as reflected by our firm's and clients' growth in these sectors. Cybersecurity has emerged as a major growth area, with continued innovation and investment being driven by the latest security breaches of public companies in this past year.
What advice are you giving clients to secure growth in the next 12 months?
Kamal: The core advice has been to manage cash flows and investment decisions carefully so as not to over-reach. Rising interest rates combined with local and global uncertainty are like to impact even Australia's so-far resilient economy. However, when opportunities present themselves, and if care has been taken in capital management, clients will be able to invest in such opportunities to secure growth.
Australia future trends
Michael: Based on our observations, sustainable investing, infrastructure, health care and real estate are expected to continue shaping the Australian investment landscape. Gaining momentum over most is sustainable investing with a greater emphasis on ESG factors, impacting renewable energy infrastructure and real estate investment considerations.
What new services have clients been requesting?
Kamal: Rather than new services, we have seen an increase in the demand for advisory services, ranging from budgeting and forecasting, and management control, to due diligence and valuations with businesses looking for strategic options for the next stages of their life cycle.
What does the next 12 months look like for your firm?
Michael: Despite the high inflation, high-interest rate environment, and the possible risk of recessionary pressures, our firm expects good growth in the next 12 months. With good growth in our audit division as we bolster the standard and size of audits we are now capable of attending to, as well as our clients growing appetite for cross-border tax and commercial advice, the demand for our services has increased and will continue to do this over the coming 12 months.
Our clients increasing need for outsourced CFO, management account and bookkeeping has also underpinned growth in our management accounting division as well.
Finding a Kreston Global firm in Australia
Please visit our "Doing Business in Australia" for general advice on setting up a company in Australia.
If you would like to find out more about setting up a business in Australia, please get in touch or fill out the enquiry form below and one of the team will contact you.