---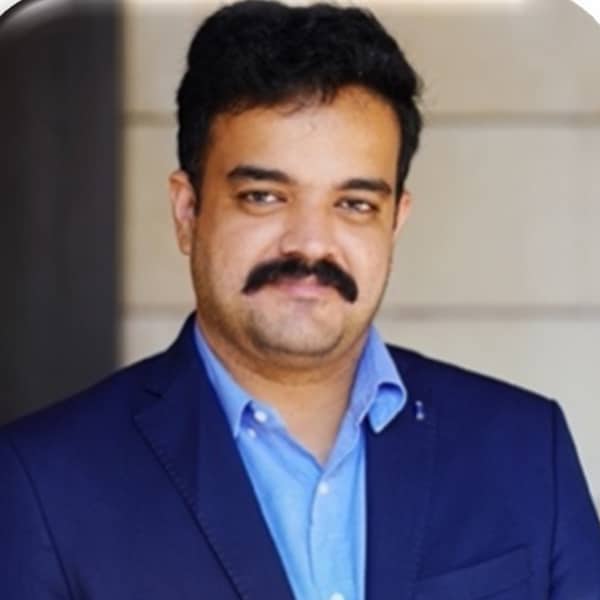 Balakrishnan Karyot
Partner, Kreston SVP, Qatar
Balakrishnan Karyot is a partner for Tax and Advisory at Kreston SVP. With a focus on international taxation, advisory, and indirect tax services, Balakrishnan offers expertise to a diverse clientele, ranging from businesses to owner-managed enterprises. Currently, he plays an instrumental role in advising corporate client groups in both India and Qatar, leveraging his deep knowledge and experience to navigate complex tax landscapes and offer tailored solutions
---
Investing in Qatar: Beyond the World Cup
October 19, 2023
Investing in Qatar may be helped by the National Vision 2030 which outlines the nation's approach to achieving sustainable development through a balance of economic diversification, education, healthcare, social protection, international cooperation, and environmental conservation. This a challenging vision for a nation that has a volume of oil and gas exports that places the country within the top five richest countries in the world has an unemployment rate of 0.1% and has a lower-than-average inflation rate of less than 3%.
Investing in Qatar and regulatory framework
We spoke with Balakrishnan Karyot, Partner at Kreston SVP in Qatar, to clarify some of the assumptions that can have foreign investors favouring the UAE. "Qatar is ranked third in the Middle East/North Africa region in terms of economic freedom," Balakrishnan explains. The infrastructure of regulatory bodies, including the Ministry of Commerce and Industry and the Qatar Central Bank, creates a stable foundation for commercial ventures. "The Qatar Riyal being pegged to the US Dollar is a major advantage for trading," Balakrishnan adds. "The Qatar Central Bank and the Qatar Financial Markets Authority also play pivotal roles in regulating financial activities and regulatory framework of the listed companies, respectively."
Business setup and specialised zones
Reflecting on the options available for setting up businesses, Balakrishnan explains, "Companies can set up their entities through various structures such as Limited Liability Companies, Partnerships, Branch, and Representative offices." The prospect of full foreign ownership, subject to approval, and the availability of various specialised zones like the Qatar Financial Centre and the Qatar Free Zone, paint a picture of a nation eager to welcome international business. "There are generally no minimum investment requirements under state law; it's dependent on the scope of the project ."
Tax benefits and payroll essentials
For those investing in Qatar, the favourable tax environment is notably appealing to businesses. Balakrishnan explains, "There are no personal income taxes on salary income in Qatar. Companies under the Ministry of Commerce and Industry (MOCI) and in the QFC are taxed at 10%. Moreover, entities in the Qatar Free Zone and the Qatar Science and Technology Park can enjoy a tax holiday for up to 20 years ." Addressing the essentials of payroll requirements, Balakrishnan advises, "The employees need to have a valid work and visa permit in Qatar and need to be registered under the Wage Protection System (WPS) in Qatar."
Financial sector and GDP growth
Qatar's GDP, with a striking figure of $225.3 billion(according to the World Bank), showcases a prosperous economy. The financial sector in Qatar is burgeoning, with 18 licensed banks and multiple financial institutions, insurance companies, and investment funds. "Kreston SVP, with a diversified portfolio and a team of over 50 employees, is positioned well in the market to deliver quality service to our clients," Balakrishnan proudly states. The firm's prominent role in In-Country Value (ICV) certifications further underscores its significant presence in Qatar.
World Cup impact and economic diversification
With the FIFA World Cup attracting 3.4 million visitors and revitalising sectors like travel, tourism, hospitality, and retail, Qatar has experienced a near-term economic boon. "The development of the North Field LNG expansion project is anticipated to sustain this economic vigour, supporting overall growth and boosting exports ." The country's commitment to diversification is evident, as Balakrishnan points out, with recent amendments in tax regulations focusing on Economic Substance regulations.
Conclusion
Qatar's economy has relied on oil for economic stability and diversification can invite uncertainty. The ongoing need for economic diversification, the potential emergence of new COVID variants, fluctuations
in energy prices, and tightening global financial conditions could pose risks to Qatar's economic health. A measured commitment to diversification, and a welcoming approach to international business, could help soften this transition for Qatar.
If you are interested in doing business in Qatar, please contact Kreston SVP directly, or get in touch.