---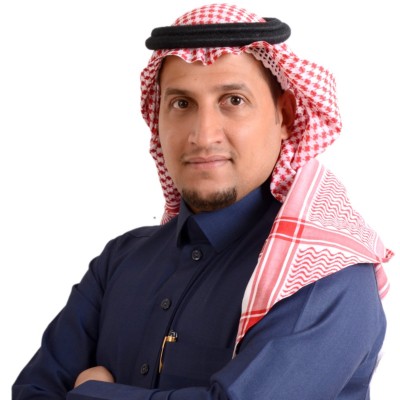 Nefal Barrak
Managing Partner, Kreston NBB Saudi, Saudi Arabia
Nafal Barrak brings extensive experience in consulting, accounting, and management from his time at Deloitte and BDO Saudi Arabia, including Dr. Mohamed Al-Amri & Co. Currently, he holds the position of Managing Partner at Kreston NBB Saudi, where he has facilitated the establishment of a culture of innovation and collaboration, contributing to significant company growth.
---
Investing in Saudi Arabia: Vision 2030 a catalyst for change
October 20, 2023
Against the backdrop of fluctuating foreign direct investment (FDI), Saudi Arabia, with a formidable GDP of approximately $833 billion, is pioneering economic revitalisation through its ambitious Vision 2030 initiative. Smart businesses are moving quickly positioning themselves to ride the wave of regulatory changes as the Kingdom moves forward to rejuvenate FDI with Vision 2030.
We spoke to Nefal Barrak Beneyyah, Managing Partner at Kreston NBB Saudi about how the vision is affecting doing business and investing in Saudi Arabia.
Understanding the impact of vision 2030 on investing in Saudi Arabia
The Kingdom experienced a significant FDI drop in 2022, making the Vision 2030 initiative, launched by Crown Prince Mohammed Bin Salman in 2016, even more critical. With aspirations to attract over $100 billion annually in FDI by 2030, Saudi Arabia is diversifying investments across sectors, including chemicals, real estate, fossil fuels, automobiles, tourism, plastics, and machinery, drawing interest from countries like France, Japan, Kuwait, Malaysia, Singapore, the UAE, and the USA.
Nefal believes the use structural reforms have supported the rapid change, "Since the launch of Vision 2030, Saudi Arabia has succeeded in implementing many initiatives, for example, privatisation, to enable economic transformation in the Saudi market. Under Vision 2030, Saudi Arabia has taken impressive steps to improve the business environment, attract foreign investment and create private-sector employment and maximised its investment capabilities by participating in large international companies and emerging technologies from around the world. Interestingly, the number of small and medium enterprises (SMEs) registered in Saudi Arabia has also grown since the launch of Vision 2030."
The Line: A futuristic investment opportunity in Saudi Arabia
As a pillar of Saudi Arabia's Vision 2030, The Line is part of an ambitious strategy by Crown Prince Mohammad Bin Salman, reflecting the country's aspiration to diversify away from oil dependency and
reshape its economy. A selfdescribed "cognitive city" 170 kilometres long and only 200 metres wide, stretches from the mountains of NEOM to the Red Sea.
With an estimated investment of $500bn, The Line is part of the NEOM mega-development, which focuses on developing sectors such as energy, water, and advanced manufacturing, positioning itself as a global hub for trade and innovation. However, the project faces challenges in securing concrete investments and navigating the sociopolitical landscape, marked by controversies and the need for healthy relations with neighboring countries. The megacity's progress, buoyed by the Crown Prince's commitment, hinges on the realisation of FDI dreams, with the first phase of construction potentially
completed by 2025.
Funding this ambitious venture is the Saudi Arabian Public Investment Fund (PIF) and a range of local and international investors. The PIF, bolstered by collaborations with Blackstone Group and SoftBank, is pivotal in supporting various sectors within NEOM, such as renewable energy, advanced manufacturing,
and biotechnology. The city's listing, set to follow Aramco's IPO, aims to draw investments from diverse fields.
Boosting FDI with strategic investment initiatives in Saudi Arabia
To bolster FDI, Saudi Arabia launched the Special Economic Zone (SEZ) programme and established the Investment Law Business Regulations Zone (ILBZ) in Riyadh. These initiatives, coupled with far-reaching legal reforms, including the new Foreign Investment Law. Under the draft law in Saudi Arabia, foreign investors will experience neutral treatment, enjoying freedoms to manage and operate their projects, including property ownership, contract conclusion, company acquisitions, and funds transfer. Both local and foreign investors will adhere to identical sectoral requirements for licenses, registrations, and certain economic activities, supported by facilitated procedures from Saudi authorities. Violations of the law may result in SR500,000 fines, cancellation of registration or licenses, and revocation of investment facilities, while confiscation or expropriation of investments is restricted and subjected to fair compensation.
These changes are pivotal in fostering a conducive investment environment. The ILBZ, offering attractive incentives such as a 50-year tax exemption and 100% business ownership rights, and the SEZ's focus on nonconventional sectors, are instrumental in attracting quality FDI.
Streamlining foreign investing in Saudi Arabia's securities market
In a recent move, Saudi Arabia's Capital Market Authority (CMA) announced new regulations for foreign investment in its securities market on 2 May 2023. This legislation governs qualified foreign investors' (QFIs) operations in the Saudi capital market and consolidates measures into a comprehensive document, including provisions for QFIs, disclosure requirements, and continuous obligations. The amended legislation reduces differences between QFIs and other investors and simplifies QFI requirements, including allowing investments in main market securities through discretionary portfolio management.
Kreston NBB Saudi: Navigating the opportunities of investing in Saudi Arabia
Aligned with Saudi Arabia's evolving economic landscape, Kreston NBB Saudi offers a diverse service portfolio, ensuring adaptability and readiness to navigate the complexities of Vision 2030 and the newly introduced market legislations. Nefal is clear the firm's commitment to quality, governance standards, and high-quality training underscores its strategic alignment with the Kingdom's ambitious economic goals,
"Initially, our priority will be to fully support major multinational and national companies, which have already gained a leading market share, by providing them with our quality services regionally and globally starting from Phase I "Selecting the proper legal status" to Phase III, especially in the fields of assurance, tax consultancy/ planning, advisory service, and value-added tax compliance services. We also seek to support local and multinational companies with promising growth opportunities so they could develop into new regional and global leaders."
Saudi Arabia's ascent in the World Bank's Doing Business report and impressive GDP growth of 8.7% in 2022 highlight its promising economic trajectory. The Kingdom's transparent regulatory framework, strategic initiatives like the SEZ programme and ILBZ, and continuous regulatory reforms, including the recent securities market legislation, are driving forces making Saudi Arabia a dominant and attractive investment destination in the MENA region.
As Saudi Arabia endeavors to realise Vision 2030 through leveraging strategic initiatives, regulatory reforms, and newly introduced securities market regulations. Nefal observes, "Saudi Arabia is a future forward economy, offering untapped potential and unique business opportunities to national and international businesses."
If you are planning on doing business in Saudi Arabia, please get in touch.