---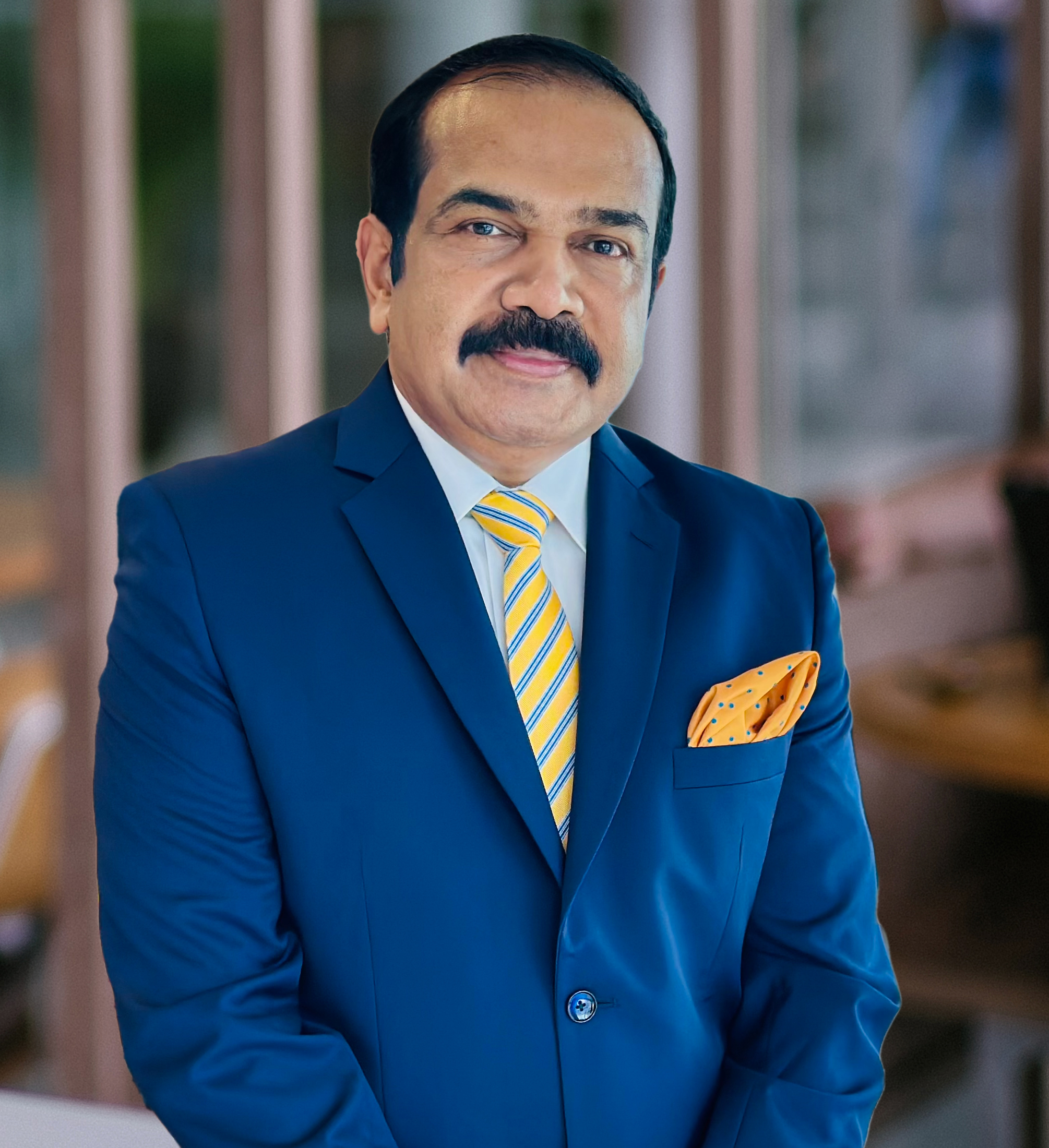 Sudhir Kumar
Senior Partner & Head – Corporate Communications
Sudhir Kumar, with over 30 years of business acumen in the domains of Management and Consulting in the UAE market is the primary resource behind the successful positioning of Kreston Menon as one of the leading Superbrand in the region. He works closely with all the market segments including Government, Corporate Sector, Free Zones as well as Financial Institutions. He spearheads the CSR initiatives of the organization along with his branding and corporate communication responsibilities.
---
Investing in UAE: A vision beyond oil
October 20, 2023
In 2022, while global economic landscapes experienced fluctuations and some nations witnessed significant declines in foreign direct investment (FDI), the United Arab Emirates (UAE) reported a contrasting trend.
Investing in UAE: A booming destination for global trade
According to the United Nations Conference on Trade and Development's (UNCTAD) 2023 World Investment Report, the UAE registered its highest ever FDI inflow at over $22 billion, cementing its position as a leading destination for investment within the Middle East and North Africa (MENA) region.
As the UAE looks to the next decade, a concerted effort is underway to not only secure its position as a global trade hub, but also to foster local manufacturing. This dual approach aims to reduce its reliance on imports, bolster its economic independence, and navigate challenges such as regional competition for foreign investments. We interviewed Sudhir Kumar, Senior Partner & Head-Corporate Communications at Kreston Menon in Dubai about these ambitious plans and how developments are affecting business in the UAE.
D33 economic agenda: Propelling Dubai's economic transformation
"In the UAE, there's a unique opportunity to boost local manufacturing and also make it a hub for global trade," says Sudhir Kumar, a prominent figure in the UAE's business landscape. He continues: "D33, Dubai's economic agenda, represents Dubai's leadership's aspirational vision for the future. D33 is the future that will guide Dubai to achieve the goal of doubling the economy over the next 10 years and also become one of the top 3 economic cities in the world."
UAE's leadership is forwardthinking, as demonstrated by the nation's robust postpandemic rebound in 2022, buoyed by both domestic and global oil demand. However, despite the positive trend, there's anticipation of a slight deceleration in growth for 2023 due to global economic downturns and the production schedule of the Organization of the Petroleum Exporting Countries + (OPEC+) alliance.
UAE's regulatory changes: Paving the way for foreign direct investments (FDI)
Several regulatory changes are propelling the UAE towards an ambitious future. Sudhir feels there are a number of initiatives that will achieve that goal, "A key driver is the introduction of 100% ownership in Mainland for Foreign Direct Investments. Investments and long term visa for individuals investing in UAE. Also the Government is planning to launch Dubai's Unified License as a unique commercial identity for all companies all over Dubai."
Coupling this with the UAE's ongoing efforts to diversify its revenue streams, such as the introduction of VAT and corporate income tax, offers a multi-pronged approach to economic stability." The UAE remains the region's leading trade, financial, and travel hub, thanks in part to its advances in economic diversification and reduced hydrocarbon dependence. These measures have paid off: Non-oil sector growth is projected at 4.2% in 2023, while oil GDP is expected to grow by 3% according to
the Central Bank of UAE.
Navigating economic challenges: The role of corporate tax reforms
With the nation's corporate tax rate transformations, Kreston Menon has taken proactive measures. Sudhir highlights the introduction of corporate tax in the UAE and says, "In response, we launched a dedicated Corporate Tax Team."
"We initiated the 'Hayford Integrated Training Institute' targeting skill development, upskilling, and corporate training, to be ready to support clients," he adds.
Regional collaborations: Strengthening business alliances in the Middle East
While the UAE is making strides nationally, Sudhir Kumar and the Kreston Menon team are a key player
in the spirit of collaboration at the regional level. "At Kreston Middle East, we're fostering powerful collaborations. We unite 15 firms from 12 countries, all under the single Kreston banner. We've recently
landed a major audit contract from a regional leader who had been with the Big 4 for over 30 years. This audit encompasses our operations in the UAE, Saudi Arabia, and Egypt, with plans for further expansion. We were also delighted to add a leading global engineering firm to our client list. They were impressed by our work in the Middle East and shifted their UK audit from a Big 4 firm to our Kreston partner in the UK—a transition we were proud to facilitate."
In a world in economic flux, the United Arab Emirates has positioned itself as a promising player in the
Middle East, with Dubai emerging as a focal point of this development through its D33 economic agenda.
However, the anticipated economic deceleration and regional competition serve as reminders that the road ahead is not without challenges. Existing strategic collaborations across the Kreston Global Middle East firms exemplify how regional partnerships can benefit both the client and member firm, keeping both safely out in front of regulatory and economic changes.
For more information on doing business or investing in UAE, click here.