Case Study: From local client to international client
December 19, 2019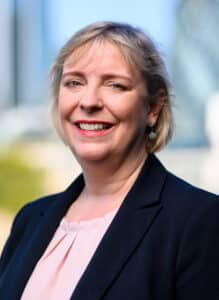 By Liza Robbins.
Do you know the 2nd quickest way for your firm to grow?
I know, I know.
It sounds like a trick question.
But there's a real answer.
The 2nd quickest way for your firm to grow is to get more business referred to you from other Kreston firms.
Their clients should be relatively easy and quick to sell to.
Because they already do business with one of your "sister companies", they already feel like they know you and trust you. They have already "bought in" to the Kreston brand, and have a good experience with it.
If only we could all refer business to each other more frequently, we would all grow so much faster!
Because I know this is often easier said than done, here's a recent example which I found very inspiring.
About six months ago, Kreston firm Duncan & Toplis in the UK took on a new client. SmartMT provides consultancy services and software in the engineering sector, and was looking for tax advisory services locally.
But when Mark Taylor, head of tax advisory services, asked about SMT's international group, he discovered that it was growing fast overseas and had many subsidiaries abroad.
He immediately told them about the international Kreston network, and discovered that they were very keen on using it.
Within days, he had connected them with Kreston firms in India, the US, Korea, Japan and China – all of whom gained a new client as a result of Duncan & Toplis's initiative.
That is the power of an international network.
Working together, we can all win.
There is much we can learn from this about how to refer business more efficiently – so I caught up with Mark Taylor, to get his insights.
It is crucial that you go into every potential new client relationship with "Kreston at the front of your mind," he told me.
"Prospective clients are probably a lot more excited than you might think about learning about our offering around the world. And if it's not something they're interested in, you haven't lost anything."
He suggests looking for "hooks" in the conversation that allow you to talk about Kreston's international network.
To make the referral work, though, takes a lot more than simply raising the idea.
"Speed is of the essence," Mark told me. "As soon they bought into the idea, we made it happen."
He put SMT in touch with the right people in the Kreston firms the very same day the idea was floated.
"You need to make sure you have a really good network, yourself, amongst other Kreston firms, to make these connections quickly," Mark says.
And when another Kreston firm approaches you with a potential referral, you have to act on it immediately, as well.
"Members have to be very responsive," he says. "Our client was impressed that it happened so quickly – it re-enforced to them that this is a strong network and that working with us is a good thing."
There is no question that the client has gained, by becoming an international Kreston client. The network has been strengthened. And so has Duncan & Toplis, by making the introductions.
"It cemented our position with the client," says Mark. "We added value and proved we can do what we say we can."
I'm sure that by now you're wondering why this is only the second quickest way to generate new business…. And what #1 is!
And the answer is that the very quickest way to grow your firm is to get more business out of your own clients.
You see, most firms put enormous effort into chasing brand-new leads.
But these can be costly and time-consuming to reach and follow up.
Your own clients, by contrast, already know, like and trust you. And they've already proven that they're willing to spend money with you.
They are much easier to convert – and so, when you think of developing new business, the should be your #1 target.