Exco Africa look to digital era at annual conference in Benin and welcome new member in Cameroon.
May 16, 2017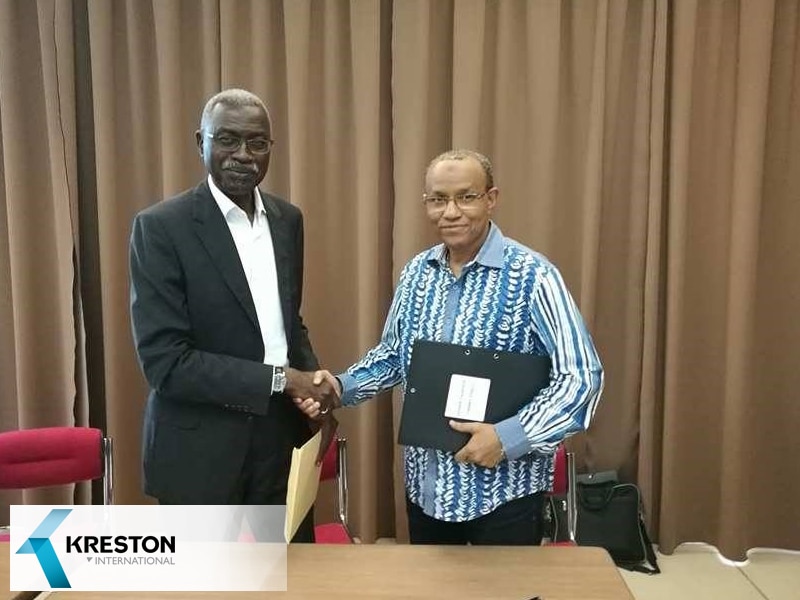 Exco Africa, the African network of member Exco France, held its annual African Conference in Cotonou, Benin recently. The meeting took place at the hotel Novotel Orisha and the theme this year focused on the Digital Era.
The conference looked at the emerging strategic challenges the network faces in the digital era.
In attendance were representatives from Kreston's recently appointed member in Ghana, namely Asante Anarfi firm's partners George Hayford and Carl Engemann who attended the AGM to review Exco Africa's strategy. Partners from other member firms also gave an update on the latest developments in their local economies.
During the conference, members had the opportunity to attend workshops including one hosted by Tarek Zouari, Managing Director of Exco Africa, who presented on the advantages of online accounting to increase collaboration.
Also in attendance was Franck Parker, President of Exco France and Kreston International Board Director, who presented on Microsoft Office 365. Franck highlighted that the adoption of this across the network will enable all offices to improve their communications.
Youssoupha Diallo, Chairman of Exco Africa commented:
"This three-day event was very productive, with our attendees exchanging ideas extremely well and efficiently. The discussions will help to develop the links between our offices further and has increased opportunities to build connections and to do business together. People, do business with people they know, they like and they trust – congratulations to all who attended and to the fantastic organisers."
New member in Cameroon:
At the conference, Exco Africa also announced the admittance of FIDACO, in Cameroon, to the Exco France network. Founded in 2000 and headed up by Mr Ibrahima Hassanou, the firm offers accounting, auditing and consulting services.
Youssoupha continues,
"We are very pleased to welcome FIDACO to Exco Africa and to the global network. We have been looking for a quality firm to represent us in Cameroon for some time".
Mr Hassanou added:
"I am honoured and delighted to be part of this trusted network and I look forward to promoting the Exco Africa and Kreston brands in the region".
Picture features left to right, Exco Afrique CEO, Mr. Youssoupha Diallo and Mr. Ibrahima Hassanou.