Five changes facing the finance industry over the next two years
October 4, 2016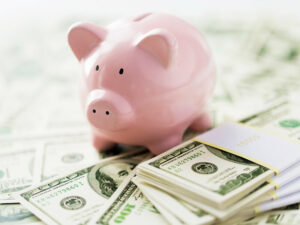 Day by day, technology is becoming an essential part of our lives, as the way we manage our financial life, payments and banking adapts to apps and automation programs.
In a recent article in Forbes, five Forbes Finance Council members highlighted changes that will impact the finance industry over the next two years such as:
Banking technology:
One big transformation is in banking and the change is going to be huge, anticipates Jessica Mah, CEO, co-founder and product architect of inDinero. Mah says we will see changes in the way banks behave, in the way they are becoming virtual, and in the way they are specialising and coming up with niche products.
Artificial intelligence:
People now want instant results. This is the idea behind Botkeeper, a company that offers automative bookkeeping and 24/7 support to its clients. Louie Balasny, its Managing Director, says 'as the AI continues to advance, the ability to provide more and more accounting in real-time with reporting and charts at your fingertips is going to change the bookkeeping industry and the traditional monthly accounting process.'
Shops will close:
Changes in the finance industry will have a huge impact on some businesses, according to Michael Hsu, founder and CEO of DeepSky. Five or six years ago, 'the industry pushed the idea of having every certified public accountant (CPA), enrolled agent (EA) or bookkeeper start their own outsourced accounting practice.' In his opinion, this is not the right way. He predicts that in the next two years 'we'll see a ton of consolidation and shops closing.'
App Developers:
The number of app developers in the accounting industry may increase, according to Marjorie Adams, founder and CEO of the consulting firm Fourlane. She points out that "everyone wants their own application" and "it is becoming more affordable to build proprietary systems" for SMEs.
More automation:
According to David Ehrenberg, CEO of Early Growth Financial Services, consumers will take advantage of a change in technology as long as they're prepared. Ehrenberg believes education is important in ensuring people adapt to automation. He says "we are starting to see more automation in the lower-level accounting functions already, and that's going to really change how everyone in the accounting services industry does business in the next few years.'
These five examples of digital disruption identified in this article are already well and truly with us, and the impact they will have on the profession will continually increase. Firms need to be careful and meet their clients' real future needs, moving away from compliance and processing and focusing on valued added advisory services. New players can provide the processing, but the value to SME clients comes from the experience mid-tier accountants are able to add with advisory services – supporting profit development, tax minimisation, and sound strategies for wealth growth.