---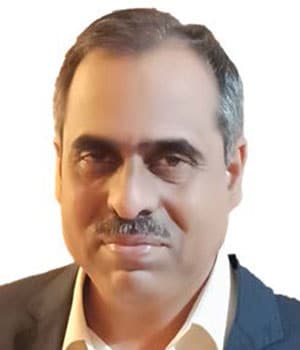 Ganesh Ramaswamy
Partner at Kreston Rangamani and Associates LLP, Global Tax Group Regional Director, Asia Pacific
Ganesh has extensive experience of more than 30 years in providing specialist tax services, particularly to large privately owned groups, with particular strengths in the property, retail, healthcare and hospitality industries. He has supported various entities with specialist advice on tax-effective structures and restructures, cross-border transactions on account of outbound and inbound India investments, mergers, acquisitions and divestments. Ganesh has also worked with stakeholders across businesses to deliver solutions such as tax due diligence, tax consolidation and restructuring of large family businesses in the Middle East, Asia, and Singapore.
---
Ganesh Ramaswamy featured in International Accountant Magazine
November 8, 2022
Ganesh Ramaswamy from Kreston Rangamani was recently commissioned to write an article for International Accountant magazine on the impact of ESG on tax. Ganesh considers the pressures from stakeholders on businesses to have an ESG policy and how BEPS and transfer pricing could cause issues without a robust tax strategy.