---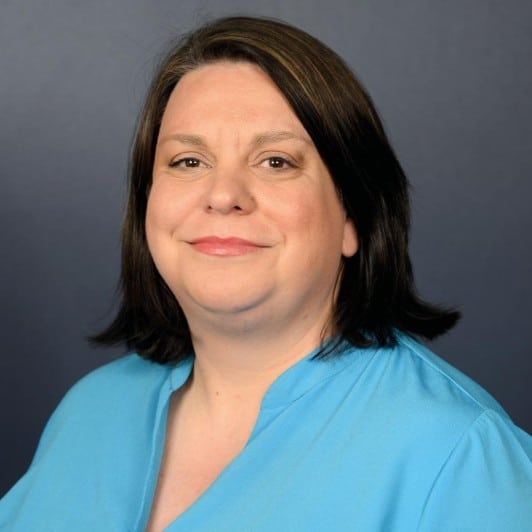 Heidi Thompson
HR Director at member firm Duncan & Toplis
---
Advice to employers
July 26, 2022
Competition and cost of living mean employers must enhance their offer
Right now, the economy is changing very quickly and with the addition of a tight labour market and continued pressure from inflation, many companies are having to consider how best to attract and retain their employees
With inflation now at 9%, this is a tough time for people on all salary levels and everyone will be worried about the impact it will have on their lives – particularly those who will be going into real poverty as the cost of living rises.
Facing pressures of their own as costs rise, employers can't fix all these problems, so a lot of that responsibility has to fall on the government, but there are many things companies can do to help them – and their employees – through these multiple crises.
Increase pay wherever possible
With the so-called 'the great resignation' underway, people are changing jobs at a record high and this has led to some employers paying above what would normally be expected for certain roles, putting further pressure on wage bills. While this is understandable due to shortages, it also risks unrealistic competition for work and there are serious questions over long term sustainability.
To succeed in the competitive jobs market, companies must look at pay increases or other reward techniques wherever possible. To ease costs, we expect many will consider the need for mid-year reviews in addition to the more usual annual review and there may be options for incentive compensation and retention awards to further encourage their employees to stay.
Fundamentally, employers need to be honest with their employees, establishing trust and being really clear about the situation. Few companies will be able to increase pay in line with inflation, which is expected to hit 10% later this year, and many won't be able to increase pay at all.
Misconceptions can easily spread in the absence of good communication with employees suspecting that employers are simply just choosing not to pay increases. Employers need to say 'this is the situation', 'this is where we are', 'this is what we can do' and 'this is what we hope to review' to make sure they get a dialogue going.
Companies with a one-way relationship with their employees will find this very tricky, but it's important to establish this because 'us' and 'them' relationships between leaders and workers is not suited to the world we live in any more.
A national playing field
Since the pandemic began, our working culture has changed, especially the way we work and what we expect from our employers and we can't go on expecting things to return to the way they were before.
The most obvious changes from before the pandemic are the rise of flexible working and remote working, which are now widely seen as something employers are expected to offer. A less obvious consequence of this is that it puts employers across the country on a national playing field, with companies in Lincoln competing with counterparts in London like never before.
Previously, a company in a small city could offer lower salaries which were justified because the cost of living is cheaper and people won't have to travel for hours to get there. Now, people can seek out higher paying jobs without having to either relocate to more expensive areas or shiver at a train station platform each morning.
Smaller firms may not be able to always compete on pay but that does not mean they cannot offer many other benefits.
Supporting your employees
Often, what we find is that one of the things employees value the most is time. This is one of the reasons why flexible working has taken off so much because it has a direct impact on people's quality of life. If this is something your employees would appreciate, then you could adjust to offer more flexibility, more generous leave entitlements or shorter working hours, depending on what's appropriate for your business.
Another item in the toolbelt of smaller organisations is your capability to offer better career progression and development opportunities than larger rivals, so you should work to enhance this and make sure everyone feels like you're investing in their futures and their careers. Strong management and people skills remain as vital as ever because – as is often said – people leave managers not companies. This being the case, you should take time to consider how strong your managers are and whether they have the people and soft skills required to lead their teams?
As well as this, I'd highly recommend seeking to improve how you support the mental and financial health of your employees. The last two years have seen employers become much more engaged with people's mental health but this can't just be seen as a lockdown trend, with mental health support becoming a real, permanent part of an organisation's offer.
With both mental and financial health support, it's not a case of sitting your employees down and lecturing them on managing stress or increasing their pension contributions, but bringing in a third party and explaining these things during the onboarding process can be really beneficial. There are lots of free resources and assistance programmes you can be part of as well as free counselling services and a little signposting can go a long way in helping people look after themselves.
Communication is key
If money was the only reason people change jobs, just about everyone will be handing in their notice to move elsewhere because there's almost certainly someone offering more money than you are right now.
While money is likely to be a critical part of the decision making process, there's almost always something else which causes a person to look elsewhere or respond to a recruiter or head-hunter. It could be that they're overworked, they feel disenfranchised, disconnected or mismanaged. Maybe they weren't properly onboarded or maybe they don't feel they're progressing as fast as they'd like.
Often, employers only find out about these things in a leaving interview, so take the time to understand how your employees feel before they get to the point of looking elsewhere so you can address the issues before it's too late.
Employer brand and the employee experience are hot topics right now for a good reason: We are in a highly competitive market and its vital companies understand what makes them an employer of choice.
Like it or not – employees hold much more power than they used to and they have far greater expectations of their employers because it is a buyer's market. Eventually, things are going to settle, but it won't revert to how things used to be, so employers have to change their approach to suit the new culture
I'd encourage business leaders to seek help by speaking to the other business leaders, contacting competitors and talking to HR experts to find out what they're doing and what's working for them. It's likely that every company will have to make some changes to improve what they offer, because the pressure is truly on to make your organisation as attractive as possible to new and existing employees.