How Kreston Romania rebranded… And won more clients
November 13, 2019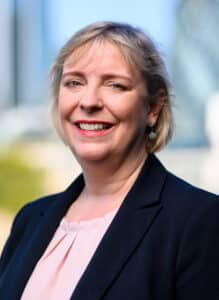 By Kreston CEO, Liza Robbins.
As you know, part of our long-term vision is for all Kreston firms to bear the Kreston name one day.
Not only will this strengthen our brand identity, making us more recognisable, more prominent internationally and therefore more attractive to prospective clients….
…It will have a psychological impact on all our member firms. Sharing a name will help all of us focus on our common destiny, so we can work better together and help each other more efficiently.
Now, if your firm is not branded as "Kreston" already, you might be nervous and even sceptical about a potential name-change.
I get it! It can feel like a big step….
You might be wondering whether it will really make any difference – or might even have negative repercussions.
And you might worry about how difficult such a transition might be.That's why I've asked Kreston Romania to speak about their recent rebranding at our upcoming conference in India…
…And why I'm going to share some key insights right here. (If you're going to be at the conference, consider it an appetizer to their full presentation!)
You see, when this firm joined Kreston in 2008, it was known as BG Conta – the initials of its founders plus the Romanian word for "accounting", suggesting a focus on compliance services.
This worked well until three years ago, when the directors decided to add "Kreston" to the firm's name.
"The founders had retired, and our business was gradually changing," says tax partner Eduard Pavel. "We used to be very focused on real-estate companies, but the property market was suffering, and we had to focus on new segments. To attract more international business, we needed to reflect a change in our name."

The change was completed in several smooth steps, so it  had minimal impact on business and was barely noticed by the firm's existing clients.
This was emphatically not the case when the firm rebranded for a second time, last year!
This time, they dropped BG Conta altogether, and became "Kreston Romania".
"The previous name wasn't representative anymore, and compliance no longer reflects our main focus," two of the partners told me.
They were pursuing international business even more aggressively, and were anxious to convey that they were not 'just' a local firm, but "part of something bigger and more international."
To rebrand completely they not only changed their name, but moved to a new, more modern office in a buzzing campus (a bit like Kreston International has done, too….).
This better reflected the cutting-edge image they wish to convey, and also put them in close proximity to hundreds of other exciting companies, many of whom are potential clients.

And they threw a big opening party, broadcasting the change to all their clients and celebrating it on social media.

This time, the world noticed!

"Not only did our clients all contact us to wish us congratulations, but they seemed genuinely excited for us," says managing partner Carmen Cojocaru. "They liked the fact that we are growing and were going international."
And the name change has directly attracted new clients.

"We receive many more requests from overseas investors – which was our target," says Carmen. "It has made us so much more visible and attractive to international clients."
The directors believe that the name change has also helped them win international tenders, because it gives them more credibility. It has also had a positive impact on staff.
"Our team feels that they are part of something bigger and more important, and when they move on, it sounds better that they come from an international organisation. It matters to them."
The lesson, say Carmen and Eduard, is two-fold.
First, to grow, it takes more than technical excellence.

"You need to package it well, too. The envelope matters if you want to sell your services."

Second, "You have to be open to new approaches and to change. You can get comfortable doing things in the same way, but in today's day-and-age, that will doom your business. If you want your firm to continue, you have to be dynamic."

And that includes being open even to fundamental changes – like to your name.
Each firm and each country has its own unique challenges, but we are all on a journey with the Kreston brand and look forward to hearing about your future implementation plans, because as our Romanian example shows, you stand to reap the benefits!
Names matter.