How Kreston Zimbabwe thrives in a distressed economy
May 15, 2020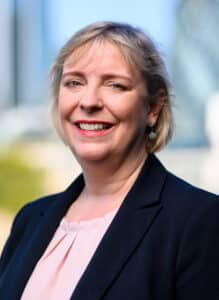 By Liza Robbins.
The Auditor General in Zimbabwe recently requested tenders from six accountancy firms.
Kreston Zimbabwe won it.
The secret to their success was both more simple and more complex than you might imagine.
"We won it because we were the only one to meet the deadline," managing partner Modern Mutumwa told me cheerfully.
But this is no easy victory – being meticulous in your standards never is.
Even more so in the conditions under which Kreston Zimbabwe must operate.
As Modern put it to me, "In a chaotic environment, quality and efficiency wins."
I was speaking to him, because I hoped to get some insight into how firms can thrive in difficult external circumstances.
Right now, almost every accountancy firm in the world is feeling the pressure of COVID-19. Not only are many economies under severe pressure, but our way of work and indeed our very way of life is threatened too.
I know that many firms have concluded that it is probably impossible to pick up new clients amid such uncertainty, and that the best they can do right now is to stand still.
But while this is undoubtedly true for some, Kreston Zimbabwe can inspire hope, because it shows how it can be possible to grow even in the most adverse conditions.
Zimbabwe is in chronic distress. Its GDP is just $29 billion (compared to $21 trillion in the US ). Lenders like the IMF and World Bank stopped lending it money more than 20 years ago after the country defaulted on its debts, leading the government to print money to cover its deficit. In March, annual inflation soared above 650% .
Most of this, of course, is driven by an ongoing tumultuous political situation. And the country is regularly paralysed by demonstrations and strikes.
Still, Modern founded Kreston Zimbabwe (then MJV Chartered Accountants) with 3 partners in 2014 – immediately making it substantial in local terms. He had been working for EY, and had spotted a gap in the market – one many of us will find familiar.
"I saw that the big firms were neglecting smaller clients," he says. "When things got tough, they shed staff and shed smaller services in order to focus on larger clients and higher revenue-generating services. That meant that there were medium-sized entities looking for accountants, who couldn't afford the bigger firms anyway…."
They started modestly, offering secretarial services and small audits while building up capacity. But soon they began to making a name, attracting SMEs and winning small tenders.
Modern's strategy for growth was simple.
"We didn't want to do what everyone else was doing," he says. "We want to pave our own path."
Again and again, they sought opportunities that others were not exploiting.
So, for example, they noticed that there was a market for corporate restructuring for distressed companies, which the larger firms were not interested in serving.
"This proved to be key because in our economy, there are many companies applying for liquidation and judicial management," says Modern. "There are many opportunities even in a distressed economy…."
They have generally avoided the sectors that their rivals focus on, trying to find areas which were less well serviced in their country, like insurance and pension funds.
And they are flexible with their clients, sometimes working with companies other firms might not consider worthwhile.
"We want to grow with our clients," Modern says. "So at times we might offer clients a service without being paid too much, or even if they're small and struggling, if we see potential in them to grow."
Applying for tenders through the Auditor General has also been a route to new business, as larger accountancy firms are not eligible for certain tenders.
But this has all been more systematic – and organised – than it may sound.
Unlike many of its rivals, Kreston Zimbabwe has created a department with senior staff, which handles business development, including all tenders and proposals.
"We noticed that if you leave it to the partners, in the end they'll fail to reserve time to win clients. It gets lost amongst their other work," says Modern. "Having people dedicated to business development gives us a big advantage."
And they're ambitious, as seen by their decision to join Kreston last May, in order to pursue international business – another potential gap in the market.
Ultimately, Modern is stoic about working in a distressed economy, saying that real disruption has been limited to a "week here or there", and that "we can always do the work."
The biggest disruption to his business, he says, has been COVID-19, which has been declared a national disaster.
But it's clear that working in a country where disruption is routine has made Kreston Zimbabwe resilient, because they have been preparing staff to work from home due to Coronavirus since as far back as December.
Risk management cannot be left to chance once you have experienced real disaster.
All this shows what an entrepreneurial, agile approach can do even in the most difficult of circumstances.
An inspiration to us all!