How networking can bring you even more business
November 1, 2019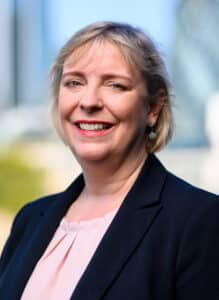 By Kreston CEO, Liza Robbins.
Let me ask you…
When was the last time you went to a networking event, and ended up with a new client as a result?
If the answer is, "rarely"… you're not alone.
Networking face-to-face is one of the most effective ways to meet good prospects, build useful relationships and generate more businesses, but it can feel awkward…
…And is often unproductive.
There is enormous pressure to "get through" a large number of people and hand business cards to everyone you meet.
This kind of "speed dating" rarely results in meaningful relationships.
And even if you have the best of intentions, the business cards you collect are usually quickly forgotten and discarded.
If you are an introvert (believe it or not, many successful professionals are!), these meeting can be downright scary.
It can be difficult to approach people you don't know – especially when they're in a group conversation. You leave feeling frustrated that you have wasted good opportunities.
So how can you make more of these valuable networking events…
….and ensure that result in new business?
Here's the most important tip I've learned.
People who succeed at networking don't simply go to events and hope for opportunities to fall into their lap.
They have a strategic plan to succeed.
In fact, the most important thing you can do to make networking a success doesn't happen in the meeting room. It happens well beforehand – when you plan your strategy.
First, develop clear goals for your networking activities. Do you want to look for new referrers for your firm? Clients for audit or other services? Perhaps even speakers for events you are hosting?
And how many new contacts do you really need?
The clearer you are on who and what you're looking for, the easier it will be for you to focus on the right people.
Think, too, about how to present yourself to your prospects.
When you are inevitably asked, "What do you do", what answer will be compelling to your targets?
Of course, who you approach is just as important as what you say and I often see firms getting stuck in a pattern of going to industry events and networking only with their peers (and friends).
While this can be great for branding, peer events aren't the place to meet new and potentially lucrative prospects.
So make it your mission to go to events that your ideal clients go to.
Before the event, request a list of event attendees and if it's available, narrow down a list of "must meets".
Research them, and Google their company's latest news.
The more you know about a potential prospect's business, the more you will stand out in conversation and be able to identify where you can deliver the most value.
Last but not least, think strategically about how you will stand out amongst dozens and sometimes hundreds of others.
For an example, at the CBIZ conference earlier this year, I was in a room of around 600 people – almost all American.
But there were two people in Union Jack t-shirts, who had come all the way from the UK. The t-shirts gave people a fun reason to approach them and a natural start to the conversation.
Of course, following up the contacts you make is crucial….
…But since we're running out of room that will have to wait for my next blog!