How Shakespeare can help your firm's marketing
August 27, 2020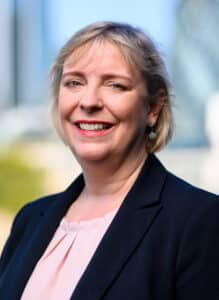 By Liza Robbins.
Have you ever seen the Lion King musical?

It's a wonderful, fresh take on the Disney cartoon of the same name…

…The tale of Simba, a young lion cub whose father, the king of the pride, is murdered by his wicked uncle, Scar. After several years of exile, Simba returns to reclaim his throne…

What many people don't realize is that Disney's Lion King isn't an original story at all.

It's actually a modern retelling of Shakespeare's Hamlet – the story of the prince of Denmark, whose father the king is murdered by his wicked uncle, Claudius. (Sound familiar?)

But Shakespeare didn't dream up this story all on his own, either…

He based it on a Norse legend. There were several printed versions of it circulating well before Shakespeare's time, and it seems likely that the Bard got his hands on one of them.

So you can see how over the centuries, it was completely normal for playwrights to take each other's ideas, and give them their own twist.

They never believed that everything has to be completely original…

It makes sense to take good material and find new ways to use it!

We do the same thing in modern marketing – possibly taking the concept even further…

…Not just recycling ideas – but taking whole pieces of content and just putting them into a new format.

So, for example, after I've published this article, our team at Kreston HQ will turn it into an email, and then into several social media updates.

And if I really had time, I could take my emails and turn them into videos as well!

Lots of companies do this the other way round…

They start with the videos, then get them transcribed and turn them into blogs, and finally email them out to their followers.

It's called "repurposing."

And we do this because when you have limited resources – a small marketing department, or perhaps no marketing department at all…

…You need to find new ways to use old or existing material.

And when you've published good things, you need to make the most of them!

You see, there's nothing that says that every piece of marketing you produce has to be completely original.

Great pieces of art often aren't – as I just showed you.

And when it comes to generating leads, trying to create every piece of marketing material from scratch will limit the amount you are able to publish, and the frequency.

It can become a stumbling block and is just not an efficient way to work.

The good news is that, as a Kreston firm, you have an easy way to "repurpose" marketing material.

Kreston HQ produces numerous newsletters for our member firms, full of outstanding technical updates and thought leadership pieces…

…Like our International Tax newsletter, our Transfer Pricing updates, VAT News, Technology bulletin – and more.
You can see many recent examples on our website – just click here.

We publish these to keep you up-to-date…

…But there is absolutely no reason why you can't take a lot of the material in these publications, and re-use them in some way in your own marketing.

Take the ideas, and build on them. 

Or even easier – Stick your own logo on some of the articles, and circulate it to your own leads and existing clients.

Or turn these pieces into useful digests!

We also have a training brochure rich with resources, covering audit, financial reporting and other topics.

It's updated every single month.

While you can't repurpose content created by organisations outside the Kreston network, you'll find a lot of material created by our own staff, which is completely free to access…

…And which again, you could be repurposing for your own marketing.

There's simply no need to constantly re-invent the wheel…

You'll be able to reach a lot more people, and give them a lot more value, by repurposing!

If Shakespeare can do it, so can we.