How to run an outstanding webinar – again and again
December 10, 2020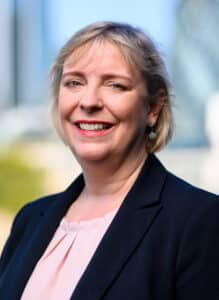 By Liza Robbins.
At the height of the pandemic, a large UK bank ran a webinar about managing finances.
"The first thing that the presenter did was to ask everyone to raise their hand, to show that they could see and hear her," says Katarzyna Grabarczyk, Kreston International's Member Services Manager.
"The speaker said that on her first webinar, she talked through the entire event without realising that no one could hear a word she said. It was one of the worst experiences of her life."
Putting together an outstanding webinar is pointless if things go technically wrong.
And that's a lesson which Kat has taken to heart.
Over the past few months, she has been responsible for organising Kreston International's online events, together with Xinxin Cusack-Huang, Member Services Executive for Asia Pacific, Middle East and North America.
The feedback for their events has been outstanding. I continually hear how engaging, slick and useful these events are.
Running a good webinar is increasingly critical in the Coronavirus era, to build relationships with both clients and leads, and to bring in new business. So today I'd like to share some of Kat and Xinxin's secrets to success.
The key is, they organise an online event in the exact same way as they would organise a physical, in-person event.
"Some companies are treating these virtual meetings and webinars casually, as if they were just one more online meeting or a quick call," says Kat. "But the result can be that it feels disorganised and chaotic."
Kat and Xinxin take time to plan every detail of each webinar meticulously, so that they run smoothly.
"Most firms have great content to offer but the technical set-up and promotion are often an afterthought.
"The technical settings can be boring to go through but a webinar is an unforgiving format. If something goes wrong in a physical event, people will wait a few minutes until you've fixed it. On a webinar, the moment something doesn't work, you see people make a quick exit."
So, for example, consider whether you have the right licence for your platform. Some webinar platforms limit attendance to 100 people or limit the length of the call if you're not on the right plan.
Other settings to consider include:
Which features to enable – e.g. whether you will need polls or breakout rooms
Security – e.g. whether attendees are going to be put in a waiting room before joining the meeting
Recording – e.g. if you plan to share the recording after the event, will you show the names of your attendees?
"Don't leave these to the last minute," says Kat. "Look closely at your platform's settings and create a checklist if you run webinars regularly."
Of course, the content is critical too. Kat recommends always including audience interaction because listening passively throughout the webinar can be boring.
"You need to decide whether there will be Q&A at the end, or whether people can ask questions via chat or raise their hands. People need to participate to be engaged."
Make sure you double-check that slides have been proofed and formatted correctly. Your attendees will be staring at the screen so any typos or amateur mistakes are highlighted.
If you have multiple presentations, ensure that they all share a similar look and feel.
To generate maximum interest, promote your webinar as early as possible.
"We tell people to save the date as soon as we have one, just like we would with a physical conference," says Kat. "Then we feed the details through on email and social media. Some firms do this just a few days before the event, but we find that's too late.
"It's also important to follow up with everyone who has registered. We send out confirmation emails, some advance materials and reminders on how to join. This maximises attendance."
And don't assume that it will be "alright on the night"!
Our team has at least two practice runs for every online event, one internal and one with the speakers.
"Everyone needs to understand exactly what is going to happen when we're 'live', so we can iron out problems in advance," says Kat.
During the live event, they use a run-through sheet which they share with every person who has a role.
"Everyone has their tasks listed in chronological order so they know what they're expected to do," says Kat. "And we can see exactly what's supposed to happen next.
"It's time-consuming to prepare, but it is easily the most handy document we have."
And there are always at least two technical people running the online event behind-the-scenes. It's a lesson Kat learned the hard way…
"On my first event, I was the only technical person there," says Kat. "It was incredibly stressful – there are some tasks that need to be done simultaneously! So now we always have a co-host on hand."
As you can see, creating a really great webinar takes a lot of hard work. I suspect that the easier it looks, the harder the team has been working behind the scenes!
But it can pay off enormously when you deliver value to your clients, draw new leads into your circle – and grow your firm as a result.