Is it interesting times for the UK economy?
October 27, 2017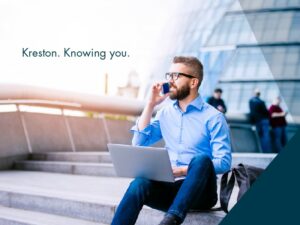 "May you live in interesting times" goes the Chinese expression. In fact, it's actually more of a subtle barb to denote disorder and uncertainty. And right now, it would appear that we live in just such a period of history. In the US, we have an "unorthodox" presidency that has a more isolationist outlook, Brexit negotiations seem to be at an impasse, and the push for Catalonian independence threatens a political crisis in Spain. And that's not to mention the continuing conflict in the Middle East and tension in North Korea. All of these issues have repercussions for the global economy. But what might they mean for SMEs? How can they thrive in the midst of all this uncertainty?
Firstly, we need to outline some of the core difficulties facing businesses. In the interest of simplicity, I am drawing on facts and figures from the UK economy but many of the general difficulties – and certainly the sense of uncertainty – apply throughout the world. There's the problem of wage stagnation, with a report in The Guardian citing the think tank The Resolution Foundation, which stated that "the 2010s are on course to be the worst decade for wage growth since the one that included the Battle of Trafalgar in 1805." Also, much has been made of a skills deficit. According to Lloyds Bank's Business in Britain report, more than half of British companies are struggling to recruit the staff they need. On top of this, we also have higher global rates of inflation and low interest rates. City A.M. published an article entitled Low interest rates and high public spending drag down productivity. It includes the damning statistic that "output per hour in the UK has averaged just 0.2 per cent per annum growth. This is one tenth of its long-term average."
But is it all really doom and gloom? The Economist had a different perspective on rising inflation. It commented that "The story for 2017 is not of inflation running too hot but rather of a welcome easing of fears of deflation." It also noted other positive economic indicators such as the revival of commodity prices. A weaker pound has led to a boon for exporters with forecasts revised for factory output for this year and next year to 1.3% and 0.5% – up from 1% and 0.1% respectively. So, although there's an element of UK low productivity holding back wage growth and some uncertainty around Brexit, the UK economy continues to show sustained resilience. It has as good as full employment and has just posted GDP growth of 0.4%. And although the needs of every business differ, at Kreston, we're here to help our clients navigate their way through the uncertainty. Here are just a few of the areas we can help:
• Guide you through the risks and opportunities in a changing environment
• Provide business planning to help maximise profits
• Implement efficient structures to manage your commercial and tax risk
• Review your successions plans to protect the future of your business
Looking forward, the most successful businesses will always be the ones that embrace change rather than shy away from it. In an article in Forbes, Linda Peia analyses how entrepreneurs cope with uncertainty. Out of her five points, the one that stood out the most for me is to "face uncertainty with a strong sense of pragmatism and resilience". And that's exactly what we try to do here at Kreston. When we sign off with "Knowing You", we're underlining our understanding of the pressures and aspirations you have – because we're right there with you, providing you with the knowledge and skills to help take your business to the next level.