Knowing Kreston in Jersey
April 27, 2018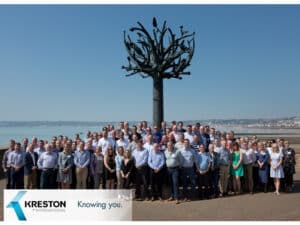 Over 100 delegates from 15 Kreston firms across the UK and Ireland attended the 2018 Conference at the Radisson Blu St Helier Hotel in Jersey recently to share best practice and to discuss developments in specialist groups including Managing Partners, Outsourcing, HR & Advisory, IT, Tax, Audit, Healthcare and Marketing.
Chairman of Kreston UK and Managing Director of Duncan & Toplis, Adrian Reynolds commented:
"Thank you to Jersey members Alex Picot Chartered Accountants and Alex Picot Trust for hosting this excellent event. The feedback from each of the group sessions highlights the importance and value of the conference, seeing a further strengthening of future collaboration and client service. With a growth of 7% this year, Kreston UK and Ireland are strong nationally and as a combined organisation would now rank as the 12th largest UK accounting firm generating fee revenues of £153.4m".
Adrian took over the Chairmanship of Kreston UK following the two-year term of John Warner of BHP. Adrian thanked John for his leadership of the group.
Derek Rhodes, Director of Alex Picot Trust added:
"It was a pleasure to organise and host the 2018 conference which was very well attended and puts Jersey firmly on the map among our Kreston colleagues. Kreston conferences are always excellent opportunities for us to expand our own personal networks and the break-out sessions proved very beneficial for our own team who took part in sharing knowledge and technical updates".
​The conference concluded with dinner at Tiffin Marina Restaurant, located in a picturesque quayside position.
The 2019 conference will take place in The Isle of Man. Further details will be available in due course.