Kreston admits Audit Financial Group SRL, Bolivia to the network, expanding offering in Latin America.
July 13, 2017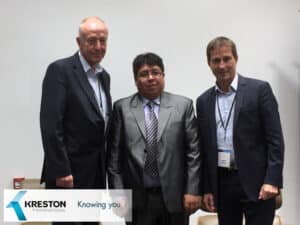 Kreston International has announced that Audit Financial Group SRL (AFG) in Bolivia has joined its membership, adding to its service line offering in the country.
The firm of 35 audit specialists operate from four offices in Santa Cruz, La Paz, Cochabamba and Oruro. AFG will work closely with Kreston's existing tax firm in La Paz, Vergara & Asociados Srl.
Jon Lisby, Kreston CEO, said:
"I am delighted that AFG have joined the Kreston network. Danial Espinoza and his team are fully experienced in working with international networks and are well placed to offer Kreston's clients the very best advice both regionally and globally".
Managing Partner Daniel Espinoza added:
"I am very pleased that we are able to represent Kreston across Bolivia and to complement the services offered by our colleagues in La Paz. We look forward to the challenges ahead and to forming additional cohesive relationships across the network".