Kreston admits Kazibwe, Kenneth & Steven (KKS) CPA in Uganda to membership
March 24, 2017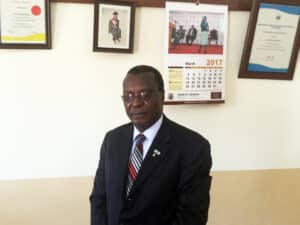 Kreston has admitted Kazibwe, Kenneth & Steven (KKS), in Uganda to the global membership, expanding its offering in East Africa.
Founded in 1975, the two Partner firm offers audit, tax advisory and consulting services from its office in Kampala.
Jon Lisby, Kreston CEO, said:
"The admittance of KKS completes Kreston's coverage in East Africa. We now have quality member firms in Tanzania, Kenya, Uganda, Rwanda, Burundi and South Sudan. Together, this grouping will be instrumental in building the Kreston Africa brand in the region".
Managing Partner, Steven M. Turahikayo, commented:
"We are proud to be members of Kreston International. Through the network, we are committed to building the presence of the Kreston brand both regionally and internationally and to work collaboratively to ensure mutual success".