Kreston admits Kreston HHES, Indonesia
July 20, 2017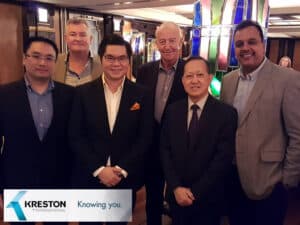 Kreston International has announced that Kreston HHES (legal name KAP Hendrawinata Hanny Erwin & Sumargo) has been admitted as a member. The firm was created following a restructuring of Kreston's former member which provides the added benefit that the partners and staff are well known within the global network having moved to Kreston from Grant Thornton in 2011.
Kreston HHES now has 16 partners and 250 professional and support staff operating from excellent offices in Jakarta Surabaya and Medan. The firm is a full service practice providing audit and taxation services with advisory and consultancy services handed by PT Kreston Advisory Indonesia and Tax and Transfer Pricing by PT Pratama Indomitra Konsultan.
Kreston CEO, Jon Lisby said "We are delighted to re-establish our representation in Indonesia with Kreston HHES, a firm that has an exceptional reputation for the quality of services to international clients. The future growth of Indonesia on the global stage makes it essential for us to have secure the strongest representation available. Kreston members from throughout the Asia Pacific Region look forward to meeting up with Kreston HHES at the Kreston Regional Conference in Kuala Lumpur early next month.
Erwin Winata, International Liaison Partner for Kreston HHES said " We are proud to represent Kreston in Indonesia and we look forward to building the strength of the brand in the region together with our relationships with fellow Kreston Members and their clients from throughout the world.
Image left to right: Erwin Winata of Kreston HHES, Nigel Banks Kreston International Director, Chris Edward of Kreston HHES, Jon Lisby Kreston CEO, Edomd Chan Kreston International Director, Sunil Goyal Kreston International Director.