Kreston admits Macro Consultores, Chile, adding further to its coverage in South America
November 1, 2016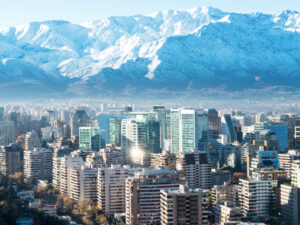 Kreston International has announced that Macro Consultores, has joined the membership, adding further to its offering in South America.
Founded in 1985, and with its main office situated in Santiago, Macro Consultores will also provide additional coverage from offices in Concepcion City in the South and Antofagasta in the North of the country.
The firm, which will complement the services offered by Kreston's current members in Chile, Canales Consultores S.A and Ramirez Asociados, offers Audit, Tax & Outsourcing and Consulting services to clients primarily in the Mining, Financial and Manufacturing industries.
The 5 partner firm is supported by over 30 professional and support staff.
Jon Lisby, Kreston CEO, said:
"We are delighted to welcome Macro Consultores to the global network and to Kreston Latin America. Chile is a strong economy and an important market for Kreston – it is excellent that we have strengthened our capacity and national coverage"
Managing Partner, Juan Marín H. commented:
"Through our membership of Kreston International, we look forward to offering an extended range of services to our clients from dedicated quality professionals in Chile, Latin America and across the globe. "