Kreston admits Nam Nguyen Consulting in Vietnam to membership
December 15, 2017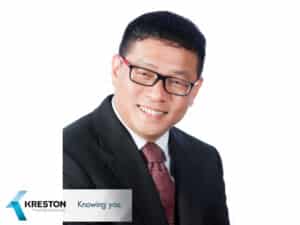 Kreston has announced that Nam Nguyen Consulting in Ho Chi Minh, Vietnam has joined its membership adding to its offering in the country.
The firm, which offers non-audit services including Market Entry, Financing and International Tax, will work closely with Kreston VN Auditing & Consulting, Kreston's existing audit firm in Hanoi.
Jon Lisby, Kreston CEO, said:
"We are delighted to welcome Nam Nguyen Consulting to the network to strengthen our offering in Vietnam. The firm has a clear focus on Multinational Corporations and their client list is a testament to the quality of their service offering"
Managing Director, Nam Nguyen, pictured, commented:
""It is excellent that we have been admitted to Kreston. We now have the opportunity to work with our local Kreston colleagues to mutually benefit our clients and the wider membership. As Kreston's emphasis on trust aligns well with our own values, it will further enable us to continue to provide seamless and consistent quality services to existing and new clients in Vietnam's fast-growing market".