Kreston expands brand in South Africa after admitting network of independent firms.
July 31, 2018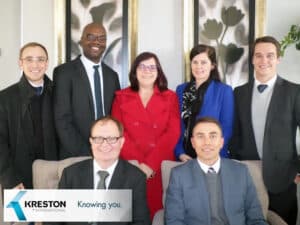 Kreston has significantly added to its coverage in Africa after admitting a network of six independent members that will sit under the umbrella brand Kreston South Africa.  Each firm will also take the Kreston name.
The offices, located in Johannesburg, Pretoria, Bloemfontein, Durban, Stanger, Cape Town, Jeffrey's Bay, and Mafikeng house 18 Partners and over 300 professional and support staff.
Jon Lisby, Kreston CEO, said:
"The admittance of Kreston South Africa has given us additional representation in eight major locations. The network's decision to brand their offices upon entry is testament to their commitment to quality and presents the offices as one cohesive branded firm from the start. Nationally Kreston South Africa is well placed to compete in a challenging economic market"
Heinrich Möller, Partner of Kreston Pretoria commented:
"I am delighted that our network has been admitted to Kreston International. We are proud to take the Kreston name and to incorporate its values into our firms. We look forward to working with existing members across the region, forging important relationships and raising the profiled of Kreston International".
Picture:
Back, left to right; Rodney Goldes – Partner; Phillip Kaliati – Senior Manager, Consulting; Imülde Sullivan – Senior Manager, Tax; Helga Lotter – Partner; Dewan van Bergen – Senior Manager Accounting​; all from Kreston Pretoria.
Seated; Kreston Director of Quality and Professional Standards, Andrew Collier with Heinrich.