Kreston expands further in China with the admittance of three member firms.
January 9, 2018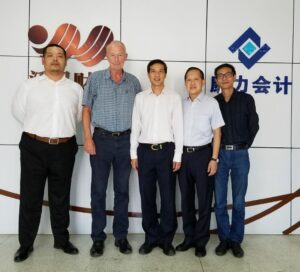 Kreston has significantly added to its coverage in China with the admittance of three members.
Shantou Shante CPAs, a seven-partner firm ranked No.1 in Shantou City;
Hunan Jianye CPAs, headquartered in Changsha and with 6 provincial branches and 250 staff in Hunan Province and Wuhan Kangli CPAs, a five-partner firm with over 100 staff in Hubei Province join Kreston China.
Jon Lisby, Kreston CEO, said:
"It is excellent that our Kreston China group is continuing to grow. We now have outstanding representation over 25 major cities including several branch offices. The group's success over the years is down to the dedication of Kreston Asia Pacific Regional Director, Edmond Chan and of our firms there, to build a quality collaborative network in the region. Nationally Kreston China is now ranked within the Top 10 networks and is well placed to compete in a challenging economic market"
Edmond Chan added:
"I am delighted that we have secured these three quality firms to represent the brand in the region. Their admittance will definitely strengthen the Kreston China network".
(Pictured are the Partners of Wuhan Kangli CPAs with Jon Lisby and Edmond Chan).