Kreston firms meet at Lake Constance for annual Tax Conference.
July 11, 2017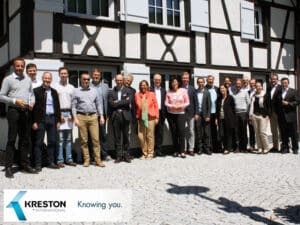 Lake Constance, located on the River Rhine at the foot of the Alps was the location recently for Kreston's German speaking Tax conference.
25 delegates from Kreston firms in Germany, Switzerland and Austria were in attendance.
The economies of the German speaking areas of Germany, Austria and Switzerland are closely aligned and Kreston members in the region have worked frequently and cohesively together for many years.
During the conference, the members presented updates on new developments in their countries with a focus on cross border VAT issues, transfer pricing and inheritance tax.
Dagmar Brösztl-Reinsch Managing Partner of Kreston Bansbach and Kreston Board Director commented:
"The topics discussed helped all delegates to better understand the tax implications in their neighbouring countries and the event offered good networking and business development opportunities for members based in the three regions. Thank you to all at ECA Group, our member in Austria for their excellent organisation."