Kreston Iberaudit Conference, Granada: Mercè Martí, re-elected as Chairwoman and CEO
October 20, 2017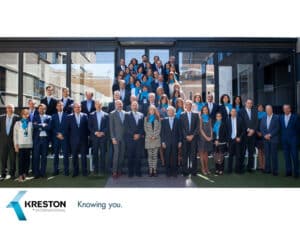 Kreston Iberaudit, Kreston's member network with over 400 professionals in offices across Spain, Portugal and Andorra held its 2017 national conference in Granada recently. Over 70 Partners and professionals were in attendance.
The conference was opened by host Pedro Maza, Managing Partner from Kreston Iberaudit's Granada office and then Mercè Martí, Chairwoman and CEO at Kreston Iberaudit, presented on the company's performance this year. Mercè also reinforced Kreston Iberaudit's expansion strategy for the coming months.
The meeting was also attended by Jon Lisby, Kreston CEO who, in his report this year, emphasised brand and the importance of members to "Be more Kreston".
Key note was Andrés Navarro Galera, University Professor and Director of the Department of Financial Economics and Accounting at the University of Granada, who analysed current trends in the Public Sector. José Antonio Rodríguez Salas, Mayor of Jun, presented on the importance of social media and Alberto Garau, a member of the Technical Committee of Kreston Iberaudit explained audit independence. Tax Committee member Jorge Borrajo hosted a technical tax session. The conference was closed by Juan Luis Gomeza, Executive Vice President of Kreston Iberaudit.
During the Conference, the Partners of Kreston Iberaudit reappointed Mercè Martí, Partner in Barcelona, as Chairwoman and CEO. Arturo Diaz, Partner of Gijón, retains his position as Executive Vice President.