Kreston in The Netherlands expands with the admittance of A&D Accountants
May 25, 2018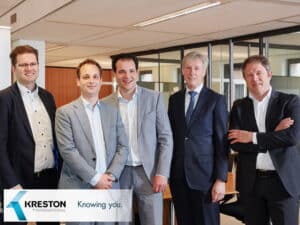 Kreston has expanded its coverage in The Netherlands to Maastricht, after admitting Audit and Tax firm A&D Accountants to membership.
With its admittance supported by existing Kreston member firms in the Netherlands, A&D Accountants has a Partnership of 3 plus 25 staff based in two office locations.
Jon Lisby, Kreston CEO, said:
"I am delighted that our Group in the Netherlands continues to grow and to build a quality collaborative network in the region. Maastricht is a good geographical fit with our existing firms and we now have outstanding representation in over 14 major locations. Our thanks go to Martin Hommersom of Van Herwijnen Kreston, who co-ordinated the recruitment of the firm on our behalf".
Managing Partner of A&D Accountants, Joep Versteegh MSc commented:
"It is excellent to be admitted as members of Kreston International. The admission process has been seamless and we are looking forward to developing productive and beneficial relationships with our fellow members in The Netherlands and the global network".
(Pictured left to right are Tjitse Schurer from existing firm Bentacera; Partners Ralph Dobbelstein, Camille Quaedvlieg and Joep from A&D Accounting and Dirk Beck from existing firm Kreston Syncount​)