Kreston Reeves merges with Munslows effective 1 June 2017
April 12, 2017
Further growth for Kreston UK as Kreston Reeves and Munslows to merge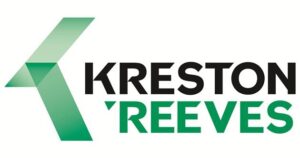 UK firm Kreston Reeves and London practice Munslows will be merging with effect from 1 June 2017.
The partners and staff from Munslows will move into the London office of Kreston Reeves and trade as Kreston Reeves. Munslows have specialised in advising private clients, family offices and entrepreneurial businesses which, combined with their AIM and listed company experience, will strengthen the London presence.
Kreston Reeves will create a London office with more than 80 people and a firm with annual fees in excess of £33 million, 52 partners and more than 450 staff in total.
The current management board of Kreston Reeves will remain unchanged as a result of the merger.
The latest merger continues the strategic expansion of Kreston Reeves, which recently completed its integration with Spofforths to create one of the most experienced accountancy and business advisory firms in the South-East.
Andrew Griggs, Senior Partner at Kreston Reeves, said:
"We're delighted that Munslows have chosen to join us, a move that will strengthen our already strong London team. Their business, charity and private clients will benefit from the wide and deeper range of services and expertise we are able to provide including tax advisory, financial services, corporate finance, VAT and forensics. We are also confident that our longstanding membership of worldwide accounting network, Kreston International, will provide valuable new opportunities for Munslows clients".
Head of Kreston Reeves London office, Michael Cook, said:
"This merger signals our commitment to growth in London. Munslows share our values and commitment to high quality client service. We are looking forward to welcoming and working with their team, which will provide a stronger base upon which to develop our services further and meet changing business needs".
Key Partners, Kaushik Ondhia, and Nathan Steinberg from Munslows LLP, commented:
"We're excited to have the opportunity to join Kreston Reeves which will be of great benefit to all involved – our clients, partners and staff. At Munslows we have prided ourselves as 'trusted advisers to our clients'. The depth of resource, breadth of services and sector expertise we are able to offer our clients will be greatly enhanced. We've known Kreston Reeves for a number of years; they are a firm with a very similar ethos to our own so we believe the merger is a natural fit. We look forward to adding value as part of the Kreston Reeves and Kreston UK team".
Jon Lisby, CEO of Kreston Internaitonal added:
"We are delighted to welcome Kaushik and Nathan and all the team at Munslows to Kreston UK and to Kreston International"