Kreston UK firms nominated for Large Practice of the Year.
June 19, 2018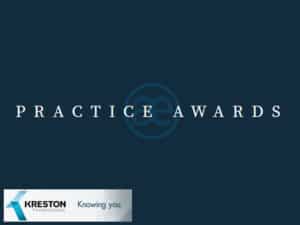 The International Office is pleased to announce that Kreston UK member firms, Kreston Reeves and Duncan & Toplis, have been shortlisted in the Large Practice of the Year category in AccountingWeb's 2018 Accounting Excellence Awards.
The awards, now in their 8th year, aim to recognise and celebrate the finest in the profession by showcasing firms and individuals who are driving service standards to new heights.
This is the first time that two Kreston members have featured in this category together.
Andrew Griggs, Senior Partner of Kreston Reeves and Kreston Board Director said, "I am proud that in a world where 'change is the new norm' we continue to demonstrate best practices in the accounting sector, driving service standards to new heights and helping us meet the growing needs of our clients.
"I am particularly delighted that the firm's bold, holistic vision has been recognised in this award and I look forward to the results in September".
Chair of Kreston UK, Adrian Reynolds added:
"It's a real achievement to be shortlisted for the Accounting Excellence Awards, and to have two Kreston UK members as finalists in the Large Practice of the Year category is exceptional.
Duncan & Toplis and Kreston Reeves have done great work in the last year and the teams should be proud to have their accomplishments recognised in this way. As Chair of Kreston UK and as Managing Director of Duncan & Toplis, I'm delighted and I'd like to wish the two teams good luck for the final round."
The winners will be announced at a ceremony in central London on 20 September.
Further information regarding the awards can be viewed here.