Kreston welcomes Correspondent firm: Tachibana & Ochiai P.C, USA
October 20, 2016

Kreston has announced today that accounting and audit firm Tachibana & Ochiai Professional Corporation, (TOPC) has joined as a Correspondent firm.
Established in 1996 and based in Gardena, TOPC works within a niche market, providing services to Japanese parent companies, operating in Southern California. To this end, the firm also works closely with Kreston's firm in Tokyo, OC & Associates, formerly Okamoto & Co.
Jon Lisby, Kreston CEO, commented:
"We are delighted to welcome Tachibana & Ochiai as a Correspondent of Kreston to offer additional expertise and to complement the services offered by our existing member, CBIZ MHM."
Partner of TOPC, Dai Takano said:
"We are extremely pleased to be part of the Kreston network. Through our Correspondent status and our work with OC & Associates and our US colleagues, we look forward to developing strong US-Japan relationships which will benefit the global network going forward".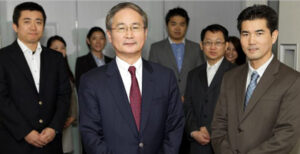 N.B
Kreston International does, on occasion, enter into relationships with firms referred to as 'Correspondent Firms' to perform certain services on behalf of member firms' clients. By definition, Correspondent firms are not member firms of Kreston International, are not permitted to use the Kreston name and are not subject to Kreston's globally directed quality control review programme.