Kreston welcomes new member MG Madrid & Company, Philippines.
March 21, 2017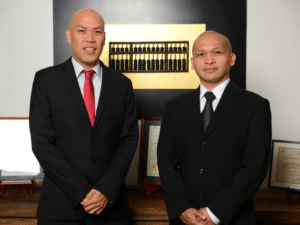 Kreston International is pleased to announce that MG Madrid & Co, in the Philippines, has joined the global membership, adding to its offering in the Asia Pacific region. Established in 2003, this two Partner firm offers audit, tax and consulting services from its head office in Makati City, Manila and has over 70 professional and support staff. A second branch office is in Muntinlupa City.
Jon Lisby, Kreston CEO, said:
"We have been looking for a quality firm to represent Kreston in the Philippines and we are delighted that MG Madrid & Company have agreed to join the global network, adding to our coverage in Asia and to support our members in the region"
Partner Mario G. Madrid commented:
"It is an honour to join Kreston International. Our values, integrity, professionalism and commitment, are very much aligned with those of the network and we look forward to working with colleagues both across Kreston Asia and the global membership to further promote the Kreston brand in the region."
Picture features left to right, Partners, Mr. Benedict A. Ang Ban Giok and Mr. Mario G. Madrid Jr.