Kreston's next chapter
December 5, 2019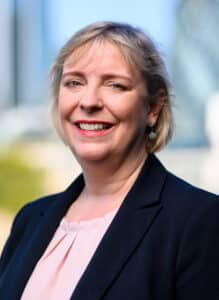 By Liza Robbins.
Rich Howard had a client doing business in 5 countries.
Because he had visited several of the Kreston firms in each of those countries, he was able to introduce his client to the local firms quickly and coordinate the delivery of the global services more efficiently than the client's prior Big 4 provider.
"The client was able to benefit from their local knowledge and they loved the fact that I could help them do business everywhere," Rich, who is a MHM Shareholder and CBIZ Director in Southern California, told me.
For Rich, this epitomises what's special about the Kreston network.
"It's all about the relationships we can create – between our members, and with our clients – and the additional value we can create as a result."
And over the next few years, he's going to be working to help Kreston firms deliver more of that.
You see, this September Rich became our brand-new Chair.
You may already know him, because he has been a member of the board since 2014.
Or perhaps you heard him speak at one of our recent world or regional conferences…
….Or even welcomed him to your office – Rich has been to 57 countries and makes a point of visiting Kreston firms wherever he goes!
But either way, you can expect to see a lot more of him in the future.
"I've been involved in Kreston since 2005, and I've loved watching it go through quite a journey," he told me during a quiet moment in Delhi.
"Kreston started as an association, evolved into a network, and over the last few years, we've built an impressive footprint all over the world. We're now present in over 125 countries with over 200 member firms.
"The next step is to try and use those relationships to create even more value and business for members and clients."
His priority over his term is to "continue developing opportunities and building infrastructure that make it easier for people to do business together. We need to create more transparency about the opportunities all over the world, showcase the success stories and give our members new ideas on how they can develop new business."
This work has already started, with the development of the Klick replacement and referral system, which will allow members everywhere to see more easily what's happening elsewhere in the network, "and get excited about what's possible and want to get involved."
Another example of how we're going to become much more commercially focused? – The evolving format of our conferences.
"We used to have regional conferences that would meet at different times and they attracted different audiences. Unless those people came to the world conference, they'd never meet each other!
"Now in future years, we're combining some of these events so you'll have a chance to meet new people, build new relationships and yet still receive the technical and business value you've come to expect and enjoy."
The fact that Kreston's members know each other personally and socialise is a key advantage we have over the Big 4 and other networks, because it makes it easier to pass business to each other, he says.
"In some cases, other networks just email information and requests to each other, back-and-forth, without ever having a conversation or relationship," says Rich, who was a partner at Arthur Andersen before joining MHM and CBIZ in 2002.
"We go to conferences together and meet each other so we can bring a personal connection to our clients when we make introductions or referrals – which compares very favourably with the competition in the way we operate."
One of the key challenges over the next few years will be to shift from a focus on compliance services, such as audit and tax, to advisory.
"It's hard, because these are different skill sets," he notes.
"At Kreston, we'll look for ways to help our members add more value to their clients' relationships and solve problems they've never solved before – whether that's involving other partners such as non-accounting firms, or maybe helping firms develop other services such as wealth management or M&A expertise."
He acknowledges that Kreston firms do not have the same financial resources as the Big 4 to invest in emerging technologies and AI.
But he says that we can ensure that we don't fall behind "by staying abreast of the advances in technology, implementing pilot programmes to evaluate new tools and adopting new products at the right time – without incurring the high cost of investing in the front-end development and absorbing the failures."
We can also be more of an advisor on the forefront of helping clients identify, address and manage both the opportunities and risks involved.
In many ways, he adds, our size gives us a competitive advantage in a rapidly evolving industry.
"We are much more agile in the way we are able to create change. With a relatively small international office, we can make changes quickly, whereas larger organisations find this difficult."
Looking ahead, he is excited about Kreston's future. "We're taking the organisation to the next chapter of its evolution!"
Personally, I'm excited to be on this journey as well – and hope you are too!