Lynsey Thornthwaite joins as our new Digital Brand & Content Manager
October 19, 2021
We are delighted to welcome Lynsey Thornthwaite to the Kreston HQ team, where she will be replacing Hana Ball as our Digital Brand & Content Manager.
Lynsey has worked in communications for over 20 years. Having started out in fashion PR and journalism in London, she then moved into service marketing, including education and SME support.
After many years as a generalist Marketing & Communications Manager, Lynsey then gained experience in brand building and communications in the hospitality sector, joining a brand-new hotel collection in the Northwest of England.
One of Lynsey's initial projects as is to reformulate our social media strategy; creating measurable outcomes. Every channel must have a job and pay their way in communications! This is spearheaded by the imminent relaunching of the Kreston Global Facebook page.
"Adopting an instantly recognisable brand voice and visual style, we worked with the operational team to fuse the guest experiences with the stories we were telling across all our communications, both print and digital. We built communities, business partnerships and advocates through the production of on-brand, focused content.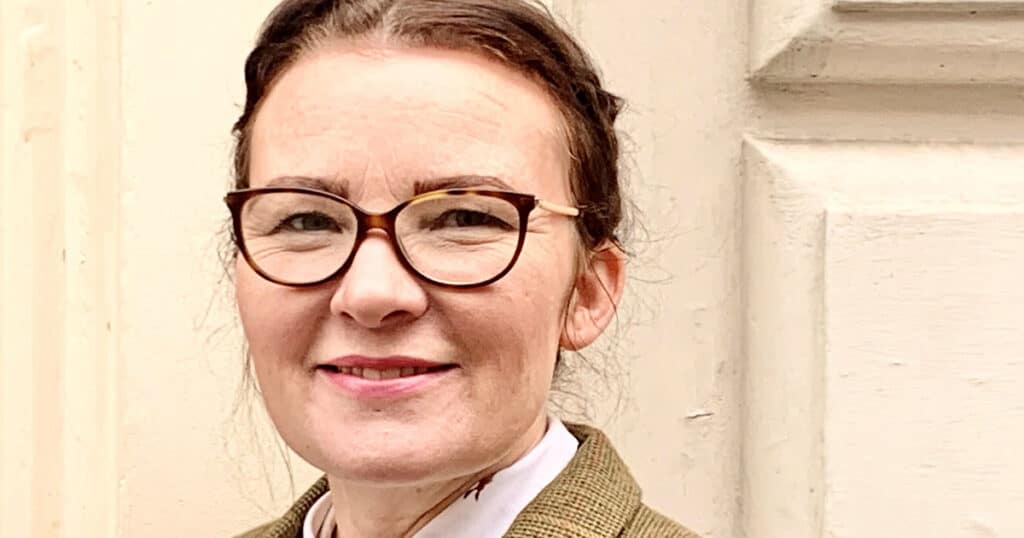 After 3 years and despite the effects of COVID, this strategy left the hotel in a strong position – it's certainly where I learnt about the importance of cash-flow, which I'm sure everyone across the Kreston network can all appreciate!
My proudest moment was my last project – securing programme content with the BBC on prime-time evening television across an eight-week schedule, co-ordinating all the filming, following strict BBC guidelines, and still maximising content and coverage throughout.
I hope to bring some of this storytelling to Kreston. To get a deeper understanding, find out what makes you special, and then make sure it meets the right audience, at the right time in the right format.
I look forward to meeting you all along the way!"
– Lynsey Thorthwaite, Content Marketing Manager, Kreston Global