Meet the firms with 2 managing partners
August 14, 2020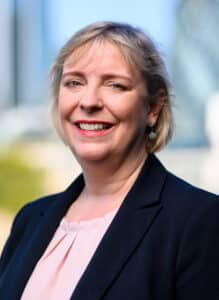 By Liza Robbins.
"We always advised clients never to have a joint managing director… Then we went and did it," laughed Lisa Leighton.

For the past 15 months, she has been co-managing partner of BHP Chartered Accountants, one of the UK's Kreston firms, together with Hamish Morrison.

After speaking to her recently about conducting remote audits end-to-end, I became curious about this unusual arrangement.

How does it work? What are the advantages and disadvantages? And is this a model other Kreston firms should consider?

But what really piqued my curiosity is that three months ago, another Kreston firm in the UK, James Cowper Kreston, entered into the same arrangement. So I spoke to those co-managing partners, Sue Staunton and Alex Peal, as well.

What I discovered is that in both cases, they consider the model a great success.

Lisa and Hamish came up with the idea because the firm had recently grown from a local to regional practice, employing 350 staff members in 5 offices.

"The role was far more demanding than it had been just a decade earlier – it's a huge amount of responsibility," says Lisa. "By sharing it, we could give the firm all the attention it needed, while continuing with the client duties we were trained for and which we love."

Similarly, most people expected Sue and Alex to stand against each other for the role, but they felt that "working together was in the best interest of their firm."

In both cases the two partners had a long history of working together before, and not only knew each other well, but felt they had an excellent working relationship.

It's clear that this is absolutely critical in making the arrangement work, because they are not rivals but genuine partners.

"Neither of us came to this because of our egos," says Sue. "We've known each other for a very long time and felt we could add something to the business. It's not about either of us fighting for pre-eminence."

They both came up with informal divisions of labour, with Lisa looking after compliance and tax, and Hamish responsible for advisory services; while Sue is in charge of strategic areas, and Alex of the operation side.

In practice, the lines are more blurry, with key issues decided jointly and staff members approaching whoever is available or whoever seems to have the relevant skill set.

Getting staff on board was one of the challenges. Both pairs are careful to present a joint front.

"Emails go from both of us, not one or another," says Lisa. "And during Coronavirus, we ran joint webinars and recorded the staff videos from both of us. They've come to see us as a double-act."

If anything, she adds, having two people at the very top has fostered a team spirit, because there is more of a culture of collaboration.

Counter-intuitively, they all cite the Coronavirus crisis as key to bringing the co-managing partners together and to cementing the model for their staff.

"Having that real challenge has made us communicate far more regularly, and there's also been a lot more to communicate about, so we've had to iron out our roles very quickly," says Alex – a baptism of fire, if you will.

So far, none of them have had any serious disagreements, which would be the key test for the strength of their partnership.

But "that will come," acknowledges Lisa.

Not that this worries her. She says that she has a very different approach to Hamish – "he makes decisions quickly, I process for a long time" – but that has actually helped deliver better decisions.

"We're grown-ups, so we can talk things through… The most important thing is close communication. We speak to each other every day.

"And I love that have someone to share this journey with! People used to say to me that running a business is lonely, but I never understood what that really meant until I ran one myself.

"To be able to share the horrendousness of the Coronavirus crisis was invaluable."

So is this something other firms should consider?

"You shouldn't discount it," says Sue cautiously, "because if you're genuinely concerned about the future of your firm, it allows you to leverage more skills and to allow people to contribute the best way they can."

And she agrees that it can be better for the co-managing partners as well.

"In other businesses you see the CEO role can be very lonely and very destructive for the individual concerned," she says. "That's not the case for us – it's very collaborative."

It's probably not for every firm. These partnerships have worked particularly well because of the personality mix involved – this must be right!

But as we emerge from the Coronavirus crisis, we have to be innovative, agile and flexible…

And that means considering ways of working which may have seemed impossible just a few short months ago – but which might prove richly rewarding.