Online learning is booming. Here's what we can learn
May 1, 2020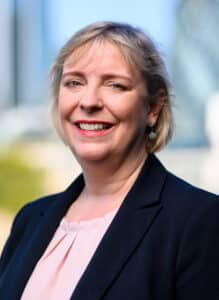 By Liza Robbins.
Friends who use Facebook – I don't! – mentioned to me that their experience has changed considerably over the last few weeks.

Earlier in the year, they were targeted by ads for a variety of businesses – from photo printing and gardening services right through to magazine subscriptions and even accountants.

Nowadays?

Almost every single ad they're served is for an online course (or so it feels).

All those small businesses, like the gardeners and yoga teachers and family photographers who can no longer meet clients in person, have shifted their businesses online. Now, instead of "doing", they're teaching.

There are millions of grateful viewers (many of them paying customers). Many of us have more time on our hands, and are spending some of it attending useful webinars and completing online training.

Our clients are of course in the same boat. And so are many of our employees, who no longer have a commute.

So how can our firms take advantage of this online learning trend?

To find out, I spoke to Phil Zaman, Director of Learning and Development at CBIZ & MHM in the United States.

He leads a team of 10 people who develop content on leadership and business development, manage CBIZ's learning management system, help employees track their Continuing Education requirements, produce webinars on technical matters, and – in better times – plan and execute in-person conferences.

It's quite the operation!

In the past few weeks, the team has seen an increase in online learning both amongst employees and clients, he told me. But the subject matter they're interested in has changed considerably.

"Right now, people are primarily interested in content around the Coronavirus," he said – not surprisingly!

"Internally people are consuming content around changes in the law, educating themselves so they can help clients. There is also a lot of content around how to work remotely and manage remote teams.

"And we're also doing a lot of client-facing webinars around how to apply for relief funding, managing risk, cash flow, and what to do with your employees during this time."

He recommends that other Kreston firms help their employees with similar content, but recognises that many firms just don't have the bandwidth to produce original material right now.

"If you have the capacity, curate the material for them instead," he says. "It makes it more efficient for the end-user if they can be directed to good sources, and you can be more confident they're getting reliable information.

"At minimum, put together a list of websites which are reputable – we have 4 'go-to's', so it doesn't have to be a lengthy list!"

A good place to start? We've produced a list of what other Kreston firms have produced around Coronavirus, and also have a closed LinkedIn group where firms share COVID-19-related content. If you're a member of a Kreston firm, ask us for access.

To promote your content effectively, don't just rely on one channel. Choose several – those that will have the widest reach – of course being mindful of the need not to overwhelm people.

"We typically have a person in each office or service line who champions learning and development, and pushes the content in their local office," adds Phil. "People will pay more attention to that."

When you produce your own content online, one challenge can be to keep your audience engaged. It's too easy to leave a course running in the background while you check your email.

"We use technology to keep people involved, for example using polling questions and chat features where we ask people to submit questions," he says. "Some platforms have breakout rooms where you can have more intimate discussions.

"Above all, you have to re-enforce the content, encouraging people to have conversations with their colleagues or supervisors about what they learned. That's what makes it really sink in."

How you frame the learning opportunity is also key. You want to avoid a situation where people take courses merely in order to satisfy continuing education requirements, without properly engaging.

"We've been working on a shift from a 'continuing professional education' culture to a learning culture," says Phil. " We don't talk about CPE anymore but about learning that just happens to qualify, and we provide plenty of excellent learning opportunities which don't qualify at all," he says.

Ultimately, this is important to get right because the need for online education is only going to grow.

Phil predicts that we'll see a long-term shift towards fewer 'live' training events – not only because of Coronavirus directly, but because the business case for them will become more difficult, as people get used to learning online.

"We're being forced into a situation where we have to innovate how we do learning and development, and really stretch our muscles to figure out how to deliver content effectively."

That is a global challenge, but I have no doubt that Phil and his team will be at the forefront.

And so should Kreston firms everywhere, because this is the way forward both for our employees and our clients.