Our top gifts for 2020
December 23, 2020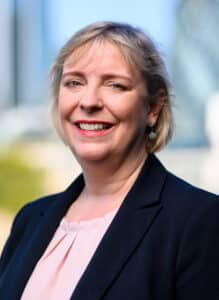 By Liza Robbins.
Christmas is almost here…

…And if you're celebrating, hopefully you're as ready as you can be.

But just in case you're still struggling to finish your Christmas shopping…

…Or have suddenly remembered a long-lost aunt or distant cousin you forgot to include…

The Kreston HQ team is here to help!
I thought it would be nice to share our top gifts for 2020.
These are items which have meant something to us over this year, or which we're giving as gifts to our own family and friends.

I hope they'll give you some last-minute inspiration.

And if you've finished all your Christmas shopping (or don't celebrate Christmas), you might enjoy one or two of them yourself J
Here goes…

1. Hana Ball, Content Marketing Manager – Simple by Yotam Ottolenghi.
"Over the past year, I've had to spend a lot more time at home than usual. And that's meant a lot of extra cooking and baking – both of which I love.
"Yotam Ottolenghi's cookbook, Simple, is the one I've come back to again and again. His Mediterranean-style cuisine really speaks to me. And unlike many of his other recipe books, which are known for being a bit fussy, this one is… well… Simple!
"My favourite recipe in the whole book is his Charred Cherry Tomatoes with Cold Yoghurt – absolutely delicious!

"I loved this book so much that I'm giving Ottolenghi's new book, Flavour, as my Secret Santa gift – and I might just buy an extra copy for myself…"
Andrew Collier, Director of Quality and Professional Standards – Strava subscription.
"For the past few years, my family has had a special tradition on Christmas morning…

"We wake up and go for a 5K run together. It's a wonderful way to start off our day outdoors and give us energy before the 'big day' ahead.

"This year, my wife and I are going ahead with this tradition, even though our son is currently in America. So I'm planning to buy both of us some new running shoes before Christmas.

"That's a pretty difficult gift to give someone else. But if there are any runners in your life, I'm sure they'd appreciate a subscription to Strava, the app to track your exercise. There's a great free version, but the paid-for version unlocks a lot of excellent features, including a training dashboard, advanced metrics, goal setting, route planning and more.

"I don't know any runner who wouldn't love that!"
Xinxin Cusack-Huang, Member Services Executive for Asia Pacific, Middle East and North America – Animal face masks.
"This year has been very difficult for everyone, so I thought that I'd include some funny items to make the pandemic just a little easier to bear.

"My friends and family will receive – amongst their other gifts – some silly Coronavirus masks with animal faces, big mustaches and extra big smiles. I hope that they'll make them smile too!"
Katarzyna Grabarczyk, Kreston International's Member Services Manager – Luxury Wool Blankets.
"Almost everyone in my family moved house this year. I moved house twice! So this year, I'm giving gifts that will help make a house a home. I think it will be especially welcome as we are all spending more time at home than normal.

"The item I love giving most of all is a beautiful, high-quality wool blanket which you can use when the weather is cold outside to make your house feel warm and inviting. I like to have a pile of them on my sofa.

"Of course, this doesn't have to be an expensive item – there are plenty of reasonable but still very beautiful blankets available as well. Just make sure it feels soft to the touch."


5. Liza Robbins, CEO (that's me!) – Flower bulbs for a garden.
I moved house recently, which can be quite chaotic. The one thing which has bought me immediate serenity has been putting on my wellington boots, heading out to the mud and planting flower bulbs in my garden.

I'm very English that way!

I think it's a beautiful gift to give to others as well.

It's the ultimate in optimism, isn't it? You plant your flower bulbs today, and then they come in spring, giving you something beautiful to look forward to and to enjoy in the future.

I think we can all use a bit of that as we head into 2021 🙂

On that note, I wish you the happiest of holidays!