Rich Howard appointed new Chair of Kreston
December 16, 2019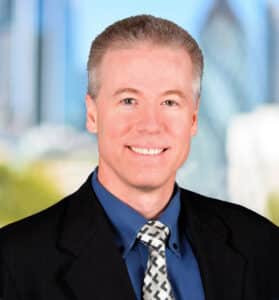 Rich takes over from Bent Kofoed, who steps down after four years as the Chair
After four years at the helm, we are sad to say goodbye to Bent as the Chair of Kreston. Bent has been a part of Kreston for twenty years, playing an active role as soon as he joined as part of Kreston Denmark.
Bent joined the Kreston Board in 2006, overseeing significant change within Kreston, including Kreston's transition from Association to network in 2011. He also held the role of European Secretary for a number of years.
Bent assumed the Chair of Kreston at the 2015 World Conference held in Rio, Brazil. As Chair, Bent led the recruitment of the new CEO, culminating in the appointment of Liza Robbins in August 2018, agreeing to stay on for a further year to oversee the transition of the CEO role to Liza.
Everyone at Kreston would like to take this opportunity to thank Bent for his tremendous contribution to the Kreston network and to the Kreston board in his roles as Director and Chair.
With Bent's retirement from the Kreston Board, we are delighted to announce the appointment of Rich Howard as the new Chair of Kreston.
Rich is a Kreston stalwart whose involvement in Kreston's activities began in 2005 when CBIZ and Mayer Hoffman McCann (MHM) joined Kreston.  Since then, he has been involved as a leader of the Global Audit Special Interest Group and a frequent speaker at Kreston World and Regional conferences each year.  Rich has been a Board member since 2014 and previously held the role of Deputy Chair and is a member of the Quality Group Executive Committee.
Rich is an MHM Shareholder and CBIZ Director having joined the organizations in 2002 and is based in the firm's Orange County, California office.  Over the last 17 years, Rich has held a number of different positions which have included being a member of MHM's Board of Directors, the Executive Committee, the Professional Standards Group, the National Director of Quality Control and the West Region Attest Practice Leader.
Rich has lived the Kreston network, making introductions between various CBIZ and MHM offices and other Kreston member firms around the world in order to help both CBIZ, MHM and the wider Kreston community with their international work.
Kreston Chair, Rich Howard: "This is an exciting time to be at Kreston as we continue our evolution as a network and find new and unique ways to help our members do more international business together.  I am looking forward to my new role with Kreston, assisting the network and its members with the execution of our strategic plan and continuing to build the platform that supports our long-term growth and development.
"We are building something very special at Kreston, with a high performing team in place and really demonstrating the value Kreston can bring to international clients.
"I would like to say a huge thank you to Bent and congratulate him on his accomplishments as Chair and I am looking forward to the challenges ahead.  I am proud of the journey we have taken to this point and am very excited about what the future holds for Kreston.  We have only just begun!"