Saudi Arabia moves towards IFRS Standards
December 7, 2016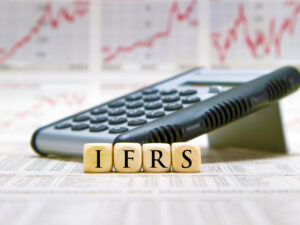 A common global language for business affairs, IFRS Standards are required by more than 120 jurisdictions in the world.
Recently, Saudi Arabia signed a license agreement with the International Financial Reporting Standards (IFRS) Foundation to stamp its intention to incorporate IFRS Standards into its legal framework. This means that the Saudi organisation for Certified Public Accountants will have the right to publish the official Arabic translation of IFRS Standards and the IFRS for SMEs Standard for the purpose of adoption into law.
In 2017, banks and insurance companies will be required to use IFRS Standards, with listed companies. From 2018, other companies will be required to use the IFRS for SMEs Standard.
The wider adoption of IFRS in Saudi Arabia will help drive the quality and comparability of financial information. These rules bring transparency, enabling investors and other market participants to make informed economic decisions. It is important that entities impacted by the change start to plan in good time and talk to their professional adviser early in the process.
Source: IFRS.org