Singapore is being left behind in sustainability reporting
September 15, 2016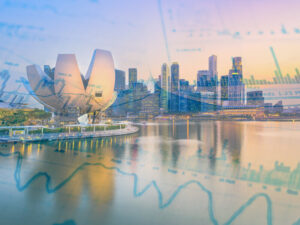 Sustainability reports are released by companies and organisations of all types, sizes, and sectors, from all over the world. A recent survey conducted by the ASEAN CSR Network and the Centre for Governance, Institutions, and Organisations (CGIO), part of the National University of Singapore,
revealed that only 71% of the companies in Singapore practice sustainability reporting.
This percentage is significantly lower than the 100% shown by three other countries assessed – Indonesia, Malaysia and Thailand. The survey was based on the top 100 listed companies in these countries and covered corporate information from the start of 2014 to the end of 2015.
When it comes to the quality of disclosure of sustainability reports, Singapore ranks higher than its Asian counterparts with 48.8%, Indonesia at 48.4%, Malaysia at 47.7%, and Thailand showing the highest figure at 56.8%.
Over the next year, it is expected that more companies in Singapore will fall in line and will release their sustainability reporting. The Singapore Exchange (SGX) recently introduced a 'comply or explain' sustainability reporting initiative in an effort by the government to show its commitment to the environment.
Singapore shows us that sustainability reporting is of increasing importance in global capital markets and the actions being proposed in this country are likely to see rapid progress over the next few years. In addition, this reporting enables organisations to be more transparent about sustainability issues and to also identify its impacts, risks and opportunities in relation to its commitment to a sustainable global economy.
Download the doing business in Singapore guide. 
Source: The Accountant Online