Strengthening Kreston's Marketing
January 28, 2021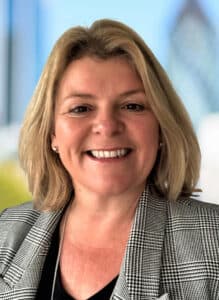 VIRGINIA COOK
Marketing Director
Kreston International, United Kingdom
We are delighted to announce the appointment of Virginia Cook as Kreston Global's Marketing Director. Virginia has over 25 years of experience in international professional service marketing and business development.
Virginia joins from Moore Barlow, a top 70 UK law firm, and has extensive experience working in senior global and regional marketing and business development roles for accounting firms, including Roffe Swayne, BDO, Arthur Andersen and Coopers & Lybrand / PwC. In Virginia's previous position, she was on the Marketing Board at international accounting and legal network Ecovis and worked on the successful merger of two law firms during the pandemic.
Virginia's initial focus will be developing Kreston's purpose and focusing Kreston's marketing on supporting member firms' business development.
Liza Robbins, Chief Executive, Kreston Global: "I am thrilled with Virginia's appointment. Virginia has a wealth of experience in professional services and international networks. Her in-depth understanding of the marketing challenges facing firms will enable her to deliver commercial solutions."
Virginia Cook, Marketing Director, Kreston Global: "I am excited by the opportunity of joining Kreston. Economies and businesses need forward-thinking advisers to help them grow post-pandemic. Kreston has a great foundation on which to build, and I look forward to working with the firms to enhance the marketing value they get from their membership."