The easiest way to improve your audit returns
December 18, 2020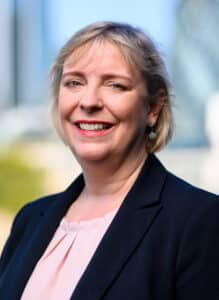 By Liza Robbins.
Early in his career in a Big 4 firm, Alex Koretskyi worked in a Shared Service Centre (SSC).
Colleagues from all over the world would send basic auditing work to the hub where local auditors did the work quickly, to a high standard and at a low cost.
The Shared Service Centre gave the Big 4 firm a competitive advantage.
When Alex started working for Kreston GCG in the Ukraine late last year, he thought: "Why doesn't Kreston have that?"
By then, Alex was Kreston GCG's director of audit & assurance. And by this stage of his career, he had plenty of experience of Shared Service Centres from the other direction – giving them work!
He used this knowledge to set up a Kreston Audit hub, which launched as a pilot this summer, and is now expanding.
This Ukraine-based service serves all of Kreston's firms who wish to outsource routine audit work such as testing of journal entries, footing financial statements, detailed testing of any section of the file, investments testing, rolling forward working files, vouching documents, group audits communication and deliverables coordination, or IFRS 16 models review and preparation.
It can also conduct full audits and fulfil ad hoc requests.
Setting up this hub was a no-brainer, Alex told me when we spoke recently.
"Two thirds of Fortune 500 companies have their own SSCs, and it's standard for the Big 4 auditing companies," he said.
"The savings for firms which use this service can be enormous," he said. "We carry out basic tasks at a much lower cost than most English-speaking countries, so it makes sense to outsource them."
But it's not just about financials.
Michael Cook is Partner and head of the audit team at Kreston Reeves – one of two UK Kreston firms working with the hub since late summer.
He says that the hub allows his staff to turn their attention to more high-value work, conducting more insightful conversations with clients and building up better relationships with them.
"It's not about using fewer people locally," Michael emphasises. "The additional capacity simply gives us more flexibility during peak times and helps our existing team work more efficiently."
And there are advantages for the entire network as well.
Having this resource "could help get us compete against other networks," says Alex.
When you think of outsourcing, Ukraine probably isn't the first destination that springs to mind, but in fact it has a growing outsourcing market.
It makes sense. Ukraine is low-cost but highly skilled, with 77.5% of its working-age population having higher education.
Most auditors in Ukraine and employees of the Hub speak English – Alex himself speaks English almost to native level, having spent a number of years in North America.
And Kreston GCG is a very impressive firm. I've written to you in the past about their ambitious marketing programme, which has been responsible for an average annual growth rate of 50% for the past three years.
The firm is the 7th largest in Ukraine, and many of its team members are former Big 4.
So when you outsource to them, your work will be conducted by relatively senior members of staff rather than juniors, ensuring a high level of quality control.
The firm also uses an online platform which allows you to track the status of all work you send them, adding a layer of transparency.
Bertie Newman, Partner at Kreston PEM – the other British firm currently using the hub – has nothing but praise for it.
"It's been really positive," she told me. "I've worked with Kreston GCG in the past, so I knew that I could expect a high standard of work and professionalism – and that's exactly what we've experienced.
"Everything has been delivered to an excellent standard and on time. There have been no linguistic or geographical challenges."
Both Kreston Reeves and Kreston PEM intend to expand the number of projects they're doing with the hub in 2021.
To me, this is a fantastic example of what we can achieve when we take an entrepreneurial approach.
It shows how much stronger we are when we use the network – by cooperating, we can all rise together!
And the timing for this initiative is exactly right.
As the economic pressures mount globally, we need to have an open mind about new business models, new sources of business and new working arrangements, in order to stay competitive.
Almost every firm already outsources certain functions – so why not this as well?
As our recent experience of remote working has shown, location matters a lot less than it used to.